Chair's Message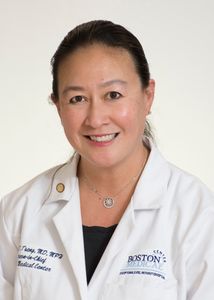 The Department of Surgery at Boston University School of Medicine (BUSM) has long been characterized by strength and innovation—from pioneering work in emergency and trauma systems to culturally sensitive care for native New Englanders, patients referred from distant locations, and immigrant populations new to the United States. All of our patients receive world-class care at Boston Medical Center (BMC), the primary teaching affiliate of BUSM and the largest safety-net hospital in New England.
Since becoming Chief of Surgery in 2017, I have been privileged to lead a remarkably talented, dedicated, and hardworking team of faculty, trainees, and staff. There is no doubt that this is a very special place, devoted to the proposition that every person, regardless of his or her social or economic circumstances, deserves the best health care possible. Since its founding in 1873, BUSM has been defined by diversity. One of the school's founding institutions, New England Female Medical College, was the first medical school in the country to train women as physicians, including, in 1864, Rebecca Lee Crumpler, the first black female physician. This is also where, in 1890, Charles Eastman became the first Native American physician. Today, this legacy of diversity and inclusion lives on at BUSM/BMC and in the Department of Surgery.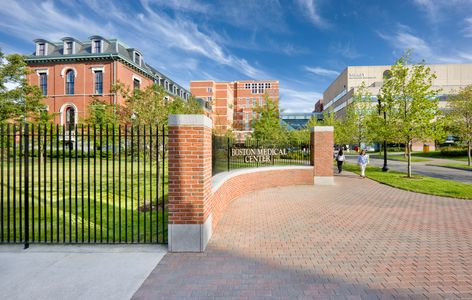 Our collaborative approach brings together multidisciplinary teams that not only provide high-quality care for all of our patients but also strengthen our ability to educate future leaders in the modern practice of medicine and surgery, as well as the social determinants of health that can and do undermine health care. At BUSM/BMC, we are pioneering holistic approaches to help our patients combat these underlying issues, while advocating more broadly to address inequities in surgical care.
While we have a long, proud tradition, our attention is focused firmly on the future: the Department of Surgery at Boston University School of Medicine and Boston Medical Center is moving forward with the confidence that we are doing—and teaching others to do—important work. Faculty and trainees are engaged in all aspects of research, from explorations at the basic science level to translating discoveries into treatments that improve health and healthcare delivery.
As we help to shape the changes in academic medicine, we know that we are uniquely poised to be a major provider of clinical services to the citizens of New England as well as an important educator of young surgeons. We are in the midst of an exciting era at Boston University School of Medicine.
Jennifer Tseng, MD, MPH
James Utley Professor and Chair
Department of Surgery, Boston University School of Medicine
Surgeon-in-Chief, Boston Medical Center