Clinical Studies Unit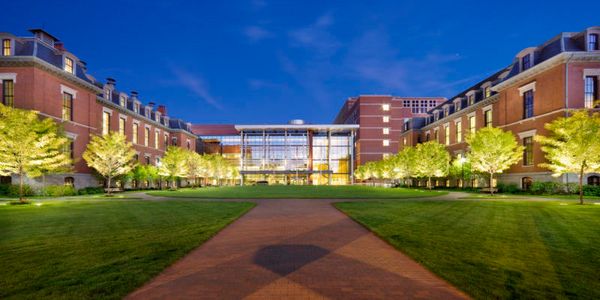 Eric Devine, PhD
Director
The Clinical Studies Unit (CSU) was established in 1996 to support those investigators involved in clinical trials research in the department. The Director of the CSU, Dr. Eric Devine, is a clinical psychologist who has also been engaged in clinical trials research for over fifteen years, specializing in alcohol and other substance use research. The CSU facilities, located within the Psychiatry Research Center in the Doctor's Office Building, are designed specifically to support clinical trials research and features dedicated office space, two clinical exam rooms with phlebotomy capability, a biosafety level 2 (BSL-2) laboratory and a double-locked room for storage of confidential research data.
Current clinical trials include:
Phase 2, Multi-Center Trial of Lorcaserin in the Treatment of Cocaine Use Disorder, funded by National Institute on Drug Abuse (NIDA)
A Randomized, Multi-site Study Comparing Response with Aripiprazole Once-monthly and Standard of Care Oral Antipsychotics in Non-adherent Outpatients with Schizophrenia Identified using the Brief Adherence Rating Scale (BARS)
A Randomized, Multicenter, Double-Blind Study to Evaluate the Efficacy, Safety and Tolerability of Basmisanil as an Adjunctive Treatment for Patients with Cognitive Impairment Associated with Schizophrenia
A Phase II Randomised, Double-blind, Placebo-controlled Study to Evaluate the Efficacy, Safety, and Tolerability of Orally Administered BI 409306 During a 52-week Treatment Period as an Early Intervention in Patients with Attenuated Psychosis Syndrome. Sponsored by Boehringer Ingelheim
Task Sharing in Recovery Learning Communities: Implementation of Skills Training in Affective and Interpersonal Regulation (STAIR) for PTSD. This study is a community engagement implementation-effectiveness pilot trial aimed at refining a cognitive-behavioral intervention package that can be delivered by certified peer specialists in non-traditional mental health settings. PI: Sarah Valentine, PhD. NIH identifier: 1UL1TR001430
The Treatment of Depression with Yoga and Walking. 

The goal of the study is to understand the physiological mechanisms that lead to improved mood after exercise such as yoga and walking. Outcome measures include neuroimaging, heart rate variability and changes in mood. 

The Psychiatry Research Opportunities for Volunteer Enrollment (PROVEn) registry, please visit the Psychiatry Research Center homepage for more information.
For more information about any of our clinical research studies, please contact the Psychiatry Research Center at (617) 414-1990.