Addictions Research Programs


The Department of Psychiatry is involved in a range of research projects and clinical initiatives that seek to understand, support and treat patients who are struggling with substance use disorders, which are so often comorbid with other psychiatric conditions. Researchers in the department are working to better understand the needs and characteristics of patients with substance use disorders from both qualitatively and quantitatively.
Through our presence in the Emergency Department, inpatient addiction consult services, and our robust outpatient addiction treatment, the Psychiatry Department is deeply involved in BMC's effort to fight the addiction crisis. Additionally, in March 2017, BMC launched the Grayken Center for Addiction, made possible by a $25 million grant from the Grayken family. The creation of this center recognizes BMC as a leader in the field of addiction treatment. The Department seeks to align our work with the Grayken Center and to strengthen our commitment to improving the lives of people affected by substance use disorders.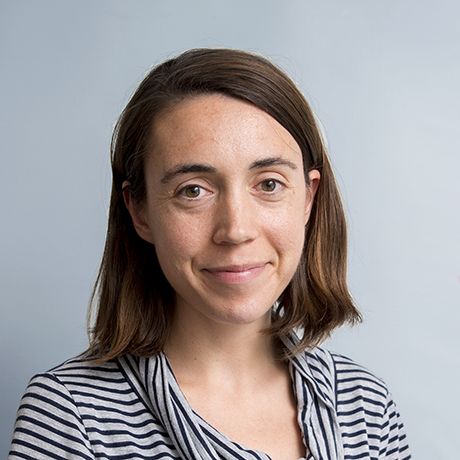 Amy Yule, MD, is Vice-Chair for Addiction Psychiatry at Boston Medical Center (BMC) and an Assistant Professor in Psychiatry at Boston University Chobanian & Avedisian School of Medicine. She received her undergraduate degree from the University of California San Diego.  She attended the David Geffen School of Medicine at University of California Los Angeles.  Dr. Yule completed her adult and child psychiatry training at Massachusetts General Hospital and McLean Hospital.  She completed her addiction psychiatry training in the Partners Hospital program. Dr. Yule has been the recipient of grant funding from the American Academy of Child and Adolescent Psychiatry, the Massachusetts General Hospital Louis V. Gerstner research scholar award, and the National Institute of Drug Abuse.  Her research interests include the investigation of risk factors for adolescent onset substance use disorders, risk factors associated with risky behaviors in youth with substance use disorders such as overdose, and the impact of medication treatment for youth with substance use disorders and co-occurring psychiatric illness.  She is currently the primary investigator for a study evaluating the effect of treatment with quetiapine (seroquel) for youth with a substance use disorder and bipolar disorder. For more information about Dr. Yule's work, please visit her BUSM profile.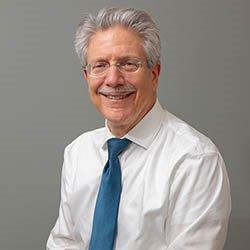 Michael Dawes, MD, is Clinical Professor in Psychiatry at Boston University Chobanian & Avedisian School of Medicine. Dr. Dawes is a graduate of University of North Carolina School of Medicine and has Board certifications in both Addiction Psychiatry and Addiction Medicine. He has been recipient of a Mentored Clinical Scientist Development Award from National Institute on Drug Abuse (NIDA) examining developmental trajectories of children of substance-use disordered parents who are at high-risk for developing substance use disorders. Dr. Dawes has have been Principal Investigator and Co-Investigator on clinical and prospective cohort studies funded by National Institutes of Health (NIH), examining relationships among impulsivity, substance use disorders, and suicidal behavior in adolescents and adults. He has conducted clinical trials in SUD adolescents and adults. His implementation science foci include improved access to medications that treat Substance Use Disorders, and enhancing engagement in SUD treatment, especially for racial and ethnic minorities. He has experience in mentoring residents and fellows to pursue careers in Addiction Treatment. Dr. Dawes has keen interest in fostering development of the next generation of clinician-researchers who treat addiction and co-occurring mental health disorders. For more information about Dr. Dawes's work, please visit his BUSM Profile.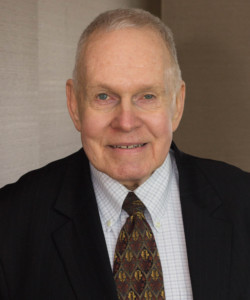 John Renner, MD, is Professor of Psychiatry, Boston University Chobanian & Avedisian School of Medicine, and Associate Chief of Psychiatry for the VA Boston Healthcare System. He graduated from Yale University and Case University School of Medicine. Since 1979 he has been working at the Boston VA where he currently directs their outpatient addiction treatment program. In addition, he is Associate Director of the Boston University Medical Center General Psychiatry Residency Program and Director of their Addiction Psychiatry Residency. Dr. Renner has written and lectured extensively on the treatment of alcoholism and drug addiction. He is the immediate past-President of the American Academy of Addiction Psychiatry, and Vice-Chair of the American Psychiatric Association Council on Addiction Psychiatry. In 2010, Dr. Renner co-edited the Handbook of Office-Based Buprenorphine Treatment for the American Psychiatric Press, Inc. He is a member of the Data Safety Monitoring Board for the Clinical Trials Network of the National Institute on Drug Abuse, a member of the Clinical Advisory Committee of the Physician Health Service of the Massachusetts Medical Society, a Consultant to the Department of Psychiatry, Massachusetts General Hospital, and a member of the faculty of the Harvard Medical School Division on Addictions. He is also former medical director of the SAMHSA funded Physicians Clinical Support System-Buprenorphine. For more information about Dr. Renner's work, please visit his BUSM Profile.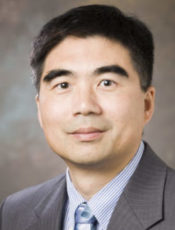 Dr. Huiping Zhang's research laboratory conducts research on the genetic, epigenetic and pharmacogenetics of substance dependence and related disorders. He utilizes a number of approaches to better understand the effect of gene variants and DNA methylation changes that may influence an individual's predisposition for substance dependence, with the ultimate goal of identifying innovative approaches for the prevention and treatment of substance dependence and comorbid disorders. For more information about Dr. Zhang's work, please visit his BUSM profile.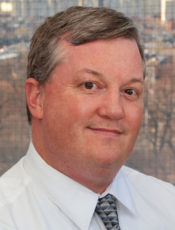 Dr. Eric Devine has been involved in addictions research at Boston Medical Center since 1999, with an emphasis in alcohol and cocaine addictions. He has extensive experience in manualized treatments for addiction and has co-authored several treatment manuals developed for use in clinical trials for a range of funding agencies (e.g., NIHM, NIDA, SAMHSA). For more information about Dr. Devine's research, please visit the Clinical Studies Unit webpage. For more information about Dr Devine's work, please visit his BUSM profile.