1/19/23 Grand Rounds
Advancing health equity through collaboration and innovation in Integrated Behavioral Health
Speakers: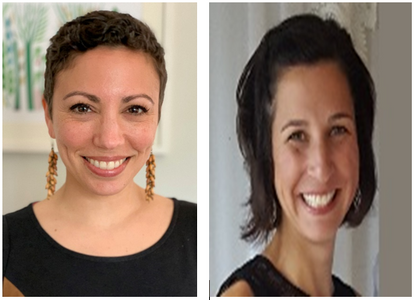 Cara Fuchs, PhD
Vice Chair, Chief of Psychology, Department of Psychiatry, BMC
Clinical Associate Professor, Psychiatry, BU School of Medicine
Sarah Kirshenbaum, LICSW
Clinical Supervisor, Integrated Behavioral Health, BMC

This Grand rounds will provide an overview of Integrated Behavioral Health (IBH) services at Boston Medical Center and discuss how integration and collaboration across disciplines improves health equity. In IBH, medical providers and behavioral health clinicians work together to address chronic medical and behavioral health conditions to better improve overall well-being. Integrated care has been shown to improve early detection and treatment of mental health and substance use conditions while reducing stigma and barriers. We will highlight three IBH initiatives that illustrate the value of integration and collaboration in improving access to care.
Learning Objectives:
1. Define Integrated Behavioral Health.
2. Discuss the importance of collaboration across disciplines.
3. Describe how Integrated Behavioral Health enhances health equity and improves health outcomes.