9/30/2021 Grand Rounds
The Impact of Discrimination and Stigma on Substance Use: Implications for Early Intervention
Speaker: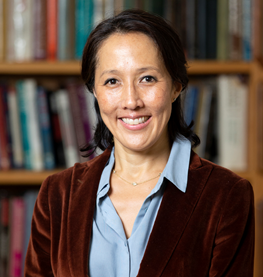 Christina S. Lee, PhD
Associate Professor, BU School of Social Work
Faculty Affiliate, BU's Center for Antiracist Research
People of color experience disproportionate harms related to unhealthy substance use, such as high overdose rates and physical dependence. Discrimination and stigma are structural drivers of substance use among minoritized groups. The presentation will focus on an optimization of motivational interviewing, tested in a randomized controlled trial that explicitly addressed stigma as part of the intervention, for individuals with unhealthy alcohol use. The discussion will cover the emerging field of racial trauma, acculturation, and discrimination in the context of mental health and will conclude with specific recommendations for clinicians.
Learning Objectives:
1. Describe the rates of drug overdoses and physical dependence among people of color.
2. Discuss motivational interviewing that addresses stigma as part of the intervention.
3. List recommendations for clinical intervention for drug use that consider racial trauma and discrimination.