9/23/2021 Grand Rounds
Intersectionality and the Social Matrix Diagram Disparities in Health and Mental Health
Speaker: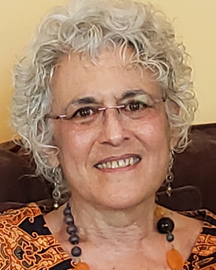 Jodie Kliman, PhD
Professor of Clinical Psychology, William James College
Founding Member and Fellow, Network for Multicultural Training Professionals

This presentation will introduce the Social Matrix Diagram, an online visual tool that mental health professionals can use to increase their own awareness of the impact of their intersectional social location on their work as clinicians, trainers, administrators, and researchers. The focus of the Social Matrix Diagram is on how our relative privilege or marginalization in many areas of identity and social membership interact with each other to affect professional and personal relationships. Completing the Social Matrix Diagram helps health and mental health professionals, as well as trainees, to be more aware of how our complex social locations compare to those with whom we work, thus increasing their ability to work in culturally and socially responsive and respectful ways with colleagues, patients, students, and research participants. Doing so may be particularly helpful in understanding the impact of complex social locations on disparities in access, utilization, and outcome of treatment in health and mental health.
Learning Objectives:

1. Identify one's own areas of privilege and marginalization as it impacts one's work as clinicians, trainers, administrators, or researchers.

2. Discuss the intersection of social location with professional relationships, made challenging by differences in relative privilege and marginalization.

3. Discuss how the Social Matrix Diagram can assist understanding of the interaction of many domains of identity.