4/7/2022 Grand Rounds
Our Bias is a Problem: Examining Clinician Stigma against Addictions
Speaker: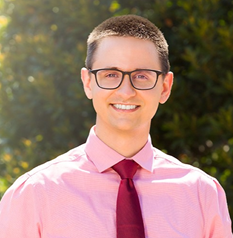 Mark S. Yurewicz, MD
Assistant Professor, Menninger Dept of Psychiatry and Behavioral Sciences, Baylor College of Medicine Houston, Texas
Staff Psychiatrist, Menninger Professionals Program

Stigma in mental illness and addictions seriously impacts our patients' outcomes and quality life. As clinicians, the effects of stigma in society and in our own education also have unique impacts on our attitudes and clinical practices. We will explore these impacts, and some potential corrective measures, in our conceptualization of addiction and recovery, in our clinical language, and in a few examples regarding pharmacotherapy for substance use disorders.
Learning Objectives:
1. Identify professional vocabulary that is negatively impactful, as well as alternative communication styles to counter these.
2. Select targets for professional education—knowledge or skills—to build your confidence & interest in supporting patients with substance use disorders.
3. Discuss models of addiction in helping educate patients and co-establish treatment goals.