3/3/2022 Grand Rounds
Violence 201: Integrating Threat Management into Clinical Practice
Speaker: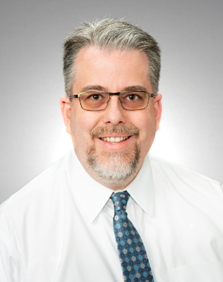 Jack Rozel, MD, MSL
Medical Director, Resolve Crisis Services, University of Pittsburgh Medical Center, Western Psychiatric Hospital
Associate Professor of Psychiatry & Adjunct Professor of Law, University of Pittsburgh

A serious reading of the scientific literature on violence reveals two things: 1) understanding violence risk is of little help in managing the majority of psychiatric patients who do not engage in violence; 2) understanding mental illness is of little help in responding to the important issues of violence, which largely are not attributable to mental illness. This session moves beyond traditional psychiatric evaluation and management into threat management. It will integrate concepts and tools developed by law enforcement, security, and intelligence, all aimed at stopping targeted violence before it occurs. This session draws heavily on the AAEP Position Statement on Mental Illness, Violence, and Mass Shootings and offers a proactive and preventative alternative to other tools. The principles will be illustrated with clinical examples. Audience members will be invited to participate in case discussions.
Learning Objectives:
1. Discuss new evidence regarding which aspects of psychiatric illness are/are not, associated with violence risk.
2. Describe how threat management and protective intelligence approaches to clinical scenarios may yield new considerations in mitigating clinical violence risk.
3. Identify potential and important collaborators in violence risk management outside of their current operational silo.