3/24/2022 Grand Rounds
Neuropsychiatric Health of Refugees: Clinical and Policy Implications
Speaker: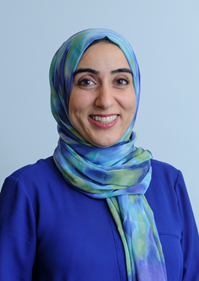 Altaf Saadi, MD
Instructor of Neurology, Harvard Medical School
Physician-Researcher, Department of Neurology, Massachusetts General Hospital

In this session, Dr. Saadi will discuss the neuropsychiatric health of forcibly displaced populations, including a spectrum of experiences that include pre- and post-migratory trauma and immigration detention. She will focus on neurological issues and their overlap with psychiatric diagnoses and symptoms, including but not limited to brain injury.
Learning Objectives:
1. Describe the global displacement crisis.
2. Describe the impact the migration journey can have on the neuropsychiatric health of displaced populations.
3. Discuss the implications of these health consequences for patient care and health policy.