3/10/2022 Grand Rounds
Boston Medical Center's Project RESPECT
Speaker: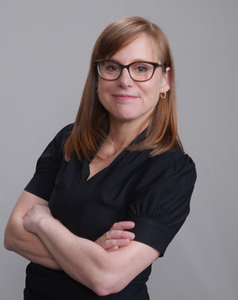 Kelley Saia, MD
Assistant Professor of Obstetrics and Gynecology, BU Chobanian & Avedisian School of Medicine
Medical Director, Project RESPECT, Substance Use Disorder Treatment in Pregnancy Clinic, Boston Medical Center

In this session, Dr. Saia will present a general introduction to Project RESPECT, its team, its clients, its outcomes, and initiatives. She will describe the services the program provides, and the structure of care provided. Additionally, she will share the clinical research projects Project RESPECT is conducting (i.e. Naltrexone XR and Buprenorphine XR in pregnancy). Finally, Dr. Saia will highlight the grant-funded work that will address addiction treatment disparities for pregnant persons of color, and which will and reduce the rate of foster care placement of children born to women with SUD.
Learning Objectives:
1. Describe the services and care provided by Project RESPECT.
2. Discuss current research expanding pharmacotherapy for pregnant persons with substance use disorders.
3. Describe the CAPTA amendments and RESPECT's initiative for virtual conference enhanced Plan of Safe Care Intervention, and its impact on maternal custody outcomes.