2/3/2022 Grand Rounds
Substance Use Disorder Treatment and the LGBTQ Community
Speaker: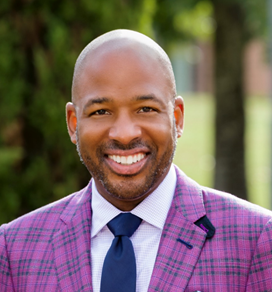 Daryl Shorter, MD
Associate Professor of Psychiatry and Behavioral Sciences, Baylor College of Medicine
Medical Director of Addictions and Recovery Services, Menninger Clinic
Program Director, BCM Addiction Psychiatry Fellowship

Substance Use Disorders (SUD) are a significant cause of morbidity and mortality. Members of LGBTQ+ communities may be particularly vulnerable to the development of SUD as well as their negative impact. While mental health clinicians play a vital role in the identification and treatment of SUD among LGBTQ+ people, challenges unique to this population often prevent LGBTQ+ identified folks from accessing and receiving comprehensive, evidence-supported SUD care. This presentation will review the specific health disparities LGBTQ+ people may experience in navigating SUD healthcare systems. Additionally, the specific risk and protective factors this community face in regard to development of SUD will be reviewed. Finally, strategies for diagnostic and management of SUD among LGBTQ+ communities will be discussed.
Learning Objectives:
1. Summarize health disparities specific to LGBTQ+ communities and their relationship to substance use.
2. List risk factors and protective factors for substance use and substance use disorders (SUD) among LGBTQ+ persons.
3. Develop a clinical approach to management of SUD among LGBTQ+ persons (note: off-label uses of pharmacotherapy will be discussed.