2/10/2022 Grand Rounds
Global Mental Health: Opportunities at the Intersections
Speaker: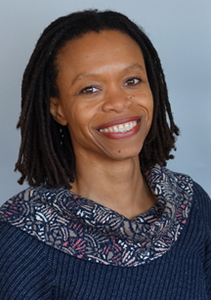 Pamela Y. Collins, MD, MPH
Professor, Department of Psychiatry and Behavioral Sciences/Department of Global Health, University of Washington
Executive Director/I-TECH
Director/UW Global Mental Health
Associate Director/UW Behavioral Research Center for HIV (BIRCH)

For the past 30 years, mental health conditions have remained among the most important drivers of global disease burden. As a group, they are the leading causes of disability worldwide. Distinct from the majority of non-communicable diseases, their impact falls heavily among younger people transitioning into adulthood. Approximately 50% of mental health conditions present in adulthood begin by age 14; 75% begin by age 24.
As the COVID-19 pandemic demonstrated, mental health conditions occur across contexts and populations, affecting adults and children from all walks of life. Their impacts are wide-ranging, influencing social integration, educational outcomes, employment and economic wellbeing, health risks for individuals, developmental risks for infants and children of depressed parents, and longevity. Lessons learned in perinatal health; HIV prevention, care and treatment; and non-communicable disease management show that dichotomizing mental health and physical is not productive. Strategies for integrating care for mental health conditions are feasible in high-resourced and lower resourced settings, and there is much to learn. Momentum is growing in programs from early child development to global HIV, and in the global mental health community, to address the needs for mental health care alongside interventions to promote mental health and wellbeing.
Learning Objectives:
1. Discuss the current global disease burden, human resources, and financial disparities for mental health services around the world.
2. Describe the dual risks for mental health conditions and other medical conditions.
3. Describe opportunities for integrating mental health services into health and community platforms.