12/9/2021 Grand Rounds
Racial and Intersectional Identity Matters in Clinical Care
Speaker: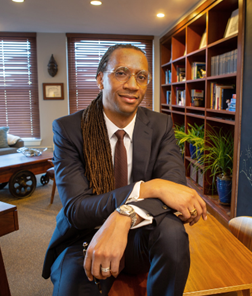 Cecil R. Webster, Jr, MD
Lecturer in Psychiatry, Part-Time; Harvard Medical School and McLean Hospital
Race and racial differences have recently engaged our national spotlight and matters of sexuality and other intersectional identities have received greater attention, and at a pace that often leaves clinicians feeling unsure. Through the use of historical frames, psychoanalytic theory, recent health data, self-reflection, and clips of popular culture television, this presentation hopes to allow the clinician to feel better prepared for an increasingly vital element of clinical work.
Learning Objectives:
1. Identify the key components of personal identities and their impact in the therapeutic relationship.
2. Recognize the historical role and place of race/ethnicity in psychotherapy, psychoanalysis, and psychiatry.
3. Discuss ways to elicit race and other intersectional identity themes in our clinical spaces.