12/8/22 Grand Rounds
Reimagining the Diagnosis and Treatment of
Pediatric Mood Disorders
Speaker: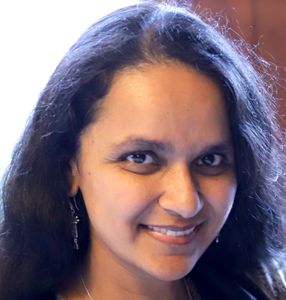 Manpreet Kaur Singh, MD, MS
Associate Professor, Division of Child & Adolescent Psychiatry,
Department of Psychiatry and Behavioral Sciences,
Stanford University School of Medicine

Research in early onset mood disorders has been geared towards using neuroscience to develop an understanding of how symptoms emerge and how treatment might alleviate symptoms and promote healthy brain development. While our goal has been to treat behavioral and emotional difficulties as soon as they arise, there are many opportunities for implementing primary, secondary, and tertiary prevention strategies into our systems of care. This presentation considers the promise and challenges of utilizing implementation science in synergy with neuroscience tools to develop early, personalized, and lasting interventions for youth who experience a broad spectrum of mood problems. The presentation considers the importance of leveraging technology, measurement-based care, and measuring mechanisms of change while understanding and harnessing placebo responses to accelerate translation toward more accessible and effective treatments.
Learning Objectives:
1. Describe how we currently diagnose and treat mood disorders and their comorbidities in youth.
2. Describe current clinical challenges that create barriers to early treatment engagement and response.
3. Discuss ways to integrate evidence-based approaches into discussions of continuity of care and use the innovation horizon to cultivate hope.