12/2/2021 Grand Rounds
Readin', Ritin', and the Reduction of Risk: The Art of High Acuity Documentation
Speaker: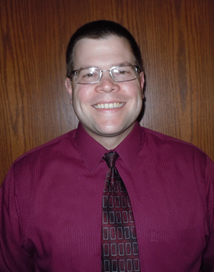 Tony Thrasher, DO, DFAPA
Medical Director of Crisis Services, Milwaukee County Behavioral Health Division;
Clinical Associate Professor, Medical College of Wisconsin
Dr. Thrasher's presentation will be an interactive discussion on not only how best to proceed in risk assessment/management, but also in how to best document these medical decisions. He will review the history of certain medicolegal complications, as well as looking at a "Top 10" list of phrases to avoid in your notes. When noting which wording scenarios are concerning, he will then look at more suitable alternatives. This information will enhance practice that is beneficial in the future state of open notes.
Learning Objectives:
1. Discuss why we need to "lean in" to risk and embrace how open communication can benefit both physician and patient.
2. Describe the "Top Ten" phrases/situations that can lead to complications.
3. Examine aspects of each Top Ten component as it pertains to research studies and suggested alternatives.