12/16/2021 Grand Rounds
Decolonizing Your Practice: Rupture and Repair
Speakers: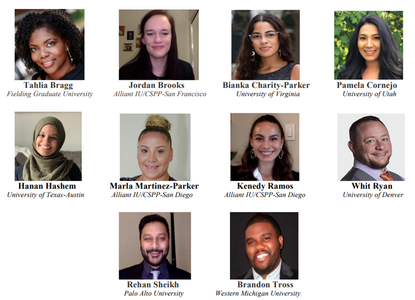 CMTP Interns
Trauma stemming from oppression and colonization plays a major role in the mental health and well-being of individuals and communities. In this presentation, the CMTP doctoral interns, as a collective, will present a brief overview of the history of colonial practices, its vestiges in the delivery of mental health services in the US, and the way this is a source of rupture for marginalized individuals and communities. Decolonizing practices and tools which may already be familiar to attendees, will be discussed. A brief case description will be shared to demonstrate techniques that facilitate a shift in thinking and clinical practice to initiate repairing the rupture of colonization. This presentation focuses on attainable repair within psychological and medical/psychiatric models and frameworks.
Learning Objectives:
1. Discuss the history of colonial practices.
2. Describe the vestiges of colonial practices in today's mental health care services.
3. List some decolonizing practices and tools for healthcare providers.