12/15/22 Grand Rounds
Reimagining the Diagnosis and Treatment of
Pediatric Mood Disorders
Speakers: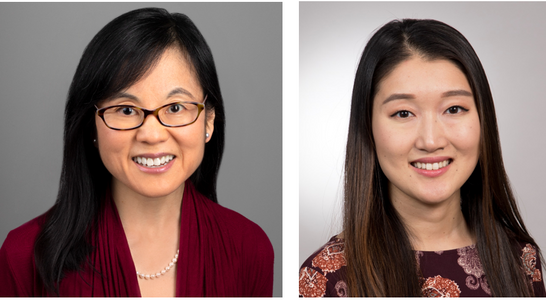 Grace C Huang, MD
Professor of Medicine, Harvard Medical School
Hospitalist, Beth Israel Deaconess Medical Center
Dean for Faculty Affairs, Harvard Medical School
Juhee McDougal, MD
Assistant Professor of Medicine, General Internal Medicine
Boston University Chobanian & Avedisian School of Medicine

MedEdPORTAL is an online, peer-reviewed, MEDLINE-indexed journal of the Association of American Medical Colleges. In this seminar, you will learn about MedEdPORTAL as an avenue for publishing and disseminating unique educational innovations in medical education and some principles for presenting your work as scholarship.
Learning Objectives:
1. Describe the attributes of routine teaching activities that could be turned into scholarly works.
2. Discuss strategies for optimizing the chances of getting published in MedEdPORTAL.
3. Describe other possible venues to publish educational work that may not be suitable for MedEdPORTAL.