11/3/22 Grand Rounds
Psychedelic-assisted Treatments for Substance Use Disorders: Current Evidence and Future Directions
Speaker: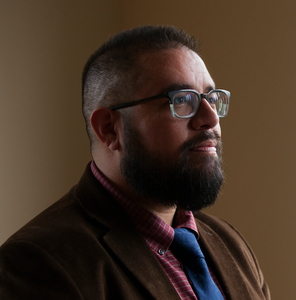 Albert Garcia-Romeu, PhD
Assistant Professor, Behavioral Pharmacology Research Unit,
Department of Psychiatry and Behavioral Sciences,
John Hopkins University School of Medicine

Growing evidence suggests substantial therapeutic potential of psychedelic-assisted treatments for mental health conditions including mood and substance use disorders. Data from historical and contemporary studies examining psychedelic therapies will be presented along with a discussion of current hypotheses surrounding biological and psychological mechanisms of action relevant to psychedelic-assisted treatments. Important facets of psychedelic therapy models will be described in addition to potential risks and contraindications. The session will conclude with time for questions and answers in wider discussion with attendees.
Learning Objectives:
1. Describe research to date on using psychedelic-assisted psychotherapy for the treatment of substance use disorders.
2. Identify hypothesized mechanisms of psychedelic-assisted interventions for substance use disorders.
3. Critically examine key facets of psychedelic-assisted psychotherapy, and how it differs from typical psychotherapy and other psychiatric approaches.