11/17/22 Grand Rounds
Advocating for Children's Behavioral Health:
The Office of the Child Advocate's Efforts to Support Children
in the Commonwealth
Speaker: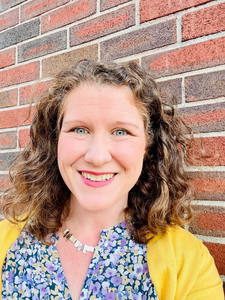 Melissa Threadgill
Director of Strategic Innnovation,
Massachusetts Office of the Child Advocate

As an independent state agency, the Office of the Child Advocate (OCA) works to ensure Massachusetts state agencies provide children with high quality services. During this presentation, Melissa Threadgill, Director of Strategic Innovation at the OCA, will explain how the OCA works with families, legislators, state agencies and other child-serving professionals to promote children's wellbeing and ensure access to behavioral health and other services.
Learning Objectives:
1. Describe the OCA's statutory mandate and core functions.
2. Define the OCA's current initiatives related to children's behavioral health and childhood trauma.
3. Discuss how the OCA and child-serving professionals can work together to better support children with behavioral health concerns.