11/10/22 Grand Rounds
Structural Stigma May Undermine Treatment Efficacy: The Necessity of Structural Interventions
Speaker: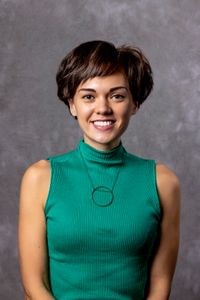 Maggie Price, PhD
Assistant Professor, Boston College, School of Social Work,
Director, Affirm Lab; Psychology Associate, Department of Psychology,
Harvard University

In her presentation, Dr. Price will introduce and define multi-level stigma (internalized, interpersonal, and structural) and review studies outlining its association with mental health. Dr. Price will then present her findings from two innovative spatial meta-analyses, which found that racism and sexism were associated with worse treatment efficacy for girls and Black youth, respectively. She will conclude with recommendations for clinical practice and research and highlight two ongoing studies she is conducting on structural interventions.
Learning Objectives:
1. Define three levels of stigma.
2. Discuss how stigma affects mental health.
3. Identify two steps to take to improve your practice.