10/27/2022 Grand Rounds
Pediatric Psychosis – What We Know and What is Next
Speaker: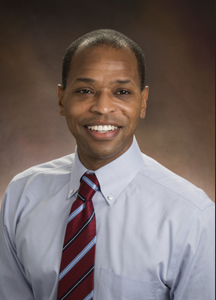 Jerome H. Taylor, MD
Assistant Professor of Psychiatry, Children's Hospital of Philadelphia (CHOP),
Perelman School of Medicine, University of Pennsylvania,
Child and Adult Psychiatrist, CHOP First Episode Psychosis Program

In this presentation, Dr. Taylor will review research on the treatment of pediatric psychosis. He will also discuss evidence for biological etiologies of psychosis.
Learning Objectives:
1. Quantify the risk of antipsychotic-related weight gain in early-onset schizophrenia for olanzapine, risperidone, and molindone.
2. Compare time frames to achieve clinical response with olanzapine, risperidone, and molindone in the Treatment of Early-Onset Schizophrenia Spectrum Disorders (TEOSS) study.
3. Articulate differences between youth at clinical high risk for psychosis and youth with threshold psychotic disorders.