10/14/2021 Grand Rounds
The Growing Together Study: Promoting Healthy Relationships for Women with OUD and their Infants
Speaker: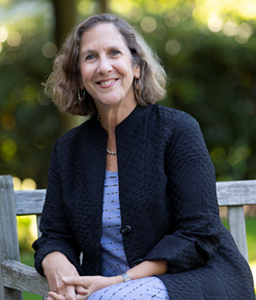 Ruth Paris, PhD, LICSW
Associate Professor, Boston University School of Social Work
Associate Director for Research, BU Institute for Early Childhood Well-Being

In this presentation, Dr. Paris will present the work of the Growing Together Study. This is a pragmatic, randomized, controlled trial of an attachment-based intervention for pregnant/parenting women with OUD/SUD, based at the RESPECT prenatal clinic at BMC. She will begin by describing the theoretical foundations for the intervention, move on to the study design and aims, share information about the study participants, offer details about the therapeutic approach, and then briefly present case vignettes. A brief question and answer period will follow Dr. Paris' presentation.
Learning Objectives:

1. Describe the effects of parental OUD/SUD on infants and young children.

2. Discuss the testing of an intervention for pregnant and postpartum women with OUD/SUD.

3. Discuss this therapeutic approach to promote optimal parenting in women with OUD/SUD.