1/20/2022 Grand Rounds
Eating Disorders: Identification and Treatment of the Core Issues
Speaker: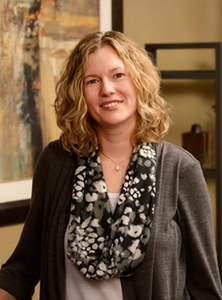 Anne E. Kubal, PhD, CEDS-S
Director of Clinical Training, Eating Recovery
Center and Pathlight Mood & Anxiety Centers, Chicago, IL

Eating disorders are complex illnesses with the highest mortality rates of all diagnosable mental health disorders. Increases in the incidence and prevalence of eating disorders make it critically important for mental healthcare providers to expand their knowledge about this difficult to treat population. Although many mental healthcare providers appropriately recognize the need for specialized care for individuals with eating disorders and refer to specialists, eating disorders often go undetected and undiagnosed. This presentation will discuss risk factors, the importance of early identification, listening with a "third ear," effective referral strategies, multidisciplinary collaboration, and provide an overview of evidenced-based treatments.
Learning Objectives:
1. Identify the risk factors for the development of eating disorders.
2. Describe the standard of care for the treatment of eating disorders.
3. Identify at least three evidence-based treatments for the treatment of eating disorders.