1/13/2022 Grand Rounds
Creating an Integrated Approach to Treatment of Substance Use Disorders (SUDs) at BMC: Update on the Grayken Center and Recent Advances in Treatment of SUDs
Speaker: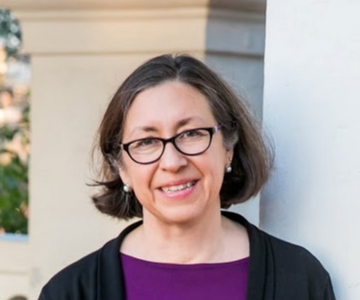 Miriam Komaromy, MD, FACP, DFASAM
Professor of Medicine
Medical Director, Grayken Center for Addiction
Boston Medical Center & Boston University

This talk will describe the major activities of BMC's Grayken Center for Addiction in the past few years, and the ways that the Center's work seeks to integrate and enhance SUD treatment, education, research, and policy at BMC. It will also include an overview of upcoming SUD-focused initiatives at BMC, and opportunities for engagement with this work. Finally, Dr. Komaromy will review some recent challenges and advances in treatment of SUD.
Learning Objectives:
1. Describe the factors that spurred the development of the Rapid ACCESS program at BMC.
2. Name the most effective behavioral health intervention for treatment of methamphetamine use disorder.
3. List a major challenge in initiating buprenorphine treatment in patients who have been using fentanyl, and possible ways to overcome this program.