1/12/23 Grand Rounds
Psychoanalyzing Whiteness: Lessons for Clinicians and Institutions
Speaker: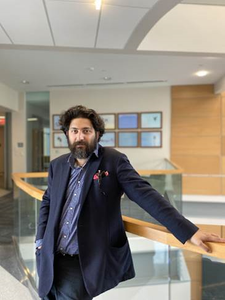 Carter J Carter, PhD
Assistant Professor of Clinical Psychology, Massachusetts College of Liberal Arts
Lecturer, DSW Program, University of Pennsylvania School of Policy and Practice

This presentation will offer a brief review of critical psychoanalytic scholarship about Whiteness, with an eye towards insights that are useful for clinicians and institutional leaders. In particular, we will consider ways in which Whiteness can catalyze dynamics of coercion, sadism, and humiliation in interpersonal and institutional contexts. We will explore ways in which individuals and institutions can begin to develop what I call an "institutional immune response" to these dynamics. This presentation will be informal, interactive, and involve as much discussion as is practicable in a brief format.
Learning Objectives:
1. Discuss current scholarly thinking about "whiteness".
2. Describe how "whiteness" can catalyze negative dynamics in institutions.