Financial Literacy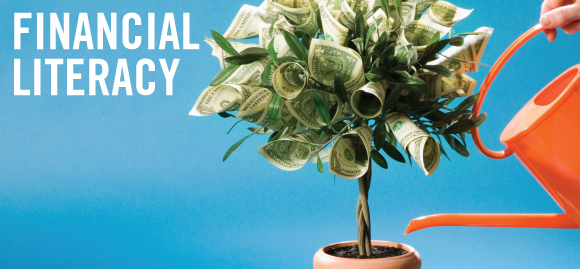 Aside from managing your academic life, another challenge is learning to manage your expenses, however limited, and to borrow and use credit wisely.
SFS wants to develop financially-literate students and to prepare them for financial management for life. Our program provides students with a series of presentations, workshops, and online resources related to all aspects of personal financial management.
Topics include personal budgeting, managing debt, evaluating your paycheck, types of insurance/retirement options, understanding your credit score, home buying, filing your income taxes and traveling on a shoestring budget.
Please visit Presentations and Events for other upcoming event dates and times.

Outside Financial Literacy Resources
Grad Sense, created by The Council of Graduate Schools, is a great resource tailored solely to graduate and professional student needs. Helpful tools provided by Grad Sense include budgeting, student loan repayment, and how to avoid financial pitfalls once you graduate.
MoneyGeek, founded financial industry veterans in finance and content marketing, is leading the charge to simplify personal finance. A myriad of financial concerns are addressed on the site, including financial planning, planning for college, expenses associated with living in a big city, insurance, credit cards, mortgages, and more. Specific resources are also available to address disparities in in the Hispanic/Latino communities.