Global Health Pathway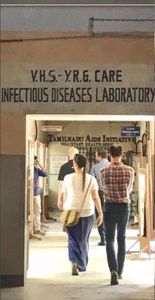 Residents within the pathway will engage in a series of clinical and didactic experiences around Boston aimed at developing their knowledge of both the clinical and philosophical aspects of global health. This will be joined with two global health trips in the second and third year, as well as networking with organizations and personnel working within global health.
Clinical exposure within a global health pertinent ambulatory location (refugee clinic, travel clinic, TB clinic, HIV clinic) will replace some of the specialty clinic slots for GHP residents during their ambulatory weeks.
Topics include but are not limited to: epidemiology of global health issues; data sources in global health; overview of donor and implementation organizations in global health; global health ethics; HIV; TB; malaria; neglected tropical diseases; non-communicable diseases; and building a career in global health.
Resident will complete a scholarly project (e.i. educational resource, clinical research, case report, etc) as part of their participation within the pathway. There will be afternoons granted within the primary care weeks towards this, as well as the potential of asking for an elective block PGY-3 year for projects with sufficient scope.
Visit the BUMC Global Health Blog to learn more about our residents' Global Health experiences!