International Graduate Training Programs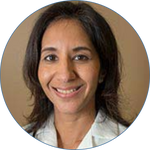 A message from the director, Dr. Debjani Sahni
Our mission at the International Graduate Training Program (IGTP), is to extend our exceptional dermatological care and clinical practice to patients with skin disorders around the globe. By training physicians from around the world, the faculty at the Department of Dermatology at Boston University Chobanian & Avedisian School of Medicine, are keen to disseminate our expertise to regions where dermatological services                                           are scarce.
We offer several different clinical dermatology training programs, all featuring the cornerstone of our program: hands-on direct patient care with one-to-one faculty supervision.
Our international students experience hands on training in general and cosmetic dermatology including taking medical histories, dermatological examination of patients, documenting patient visits in electronic medical records, and becoming proficient in a wide range of dermatological procedures, including cryotherapy, skin injections, skin biopsies, excisions, lasers.
By deciding to join us, you can become part of a diverse and ever-growing community of BU-trained dermatologists from all over the world.
Learn more by visiting Our Programs