Research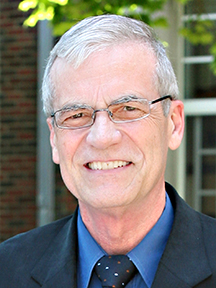 As the Vice Chair for Research in the Department of Dermatology, I wish to welcome you to our Research Homepage of our website.
It is my pleasure and goal to inform viewers of the site about our Research Program and Activities and about the opportunities available for post-doctoral trainees and other qualified applicants who wish to work in our department.
The department's research activities are varied and enjoy some underlying themes bringing us together as a cohesive investigative group. Therefore, in the ensuing pages you will have the opportunity to focus on specific research interests in general skin cell biology, wound healing, regenerative and stem cell science, melanoma and pigment cell biology, translational research, pathophysiology and skin disease processes, epigenetics, the science of photobiology and photomedicine, and key investigative efforts in identifying biomarkers for melanoma and other skin disorders. It will become evident to the viewer of this website that a running theme of our investigative efforts is Skin Injury and Responses. The skin injury may take the form of physical disruption of the skin or the formation of cancer and damage from inflammatory disorders.
You will notice on this page a diagrammatic representation of two people dancing. The left hand side of that circle states "Science Base", while the right side indicates "Clinical Trials". This is our way to convey in a vivid image of the Bidirectional components that constitute today's emerging research efforts. We use the word bidirectional because medical research is often based on fundamental observations and mechanisms that are discovered in the laboratory. Ultimately, the understanding derived from those basic science efforts are brought to the "bedside" or to clinical investigation. Yet, the translational research is indeed bidirectional. This concept implies that further preclinical work or human investigational testing of our hypotheses in vivo may require for us to go back to the bench to further clarify and test mechanisms of action. I personally hope that the image on this page correctly conveys these thoughts while not discouraging those who are focused completely on basic science. In that context, I see a very dramatic advantage in basic scientists to work in a department that has clinical components. Often, in completely basic science departments, it becomes extremely difficult to advance one's research in a way that enhances the chances for funding at the federal level and the science itself. In our Department of Dermatology, the transition and bidirectional activities between the bench and preclinical/clinical research are seamless and rapid. Moreover, we operate within a system of internal core laboratories that takes advantage of extensive capabilities in dermatopathology and imaging, preclincal work, and full translational research. The latter comprises obtaining FDA approval for Investigational New Drugs (IND's) and full capabilities for Good Manufacturing Practice (GMP) facilities. These components allow investigators (both clinical and basic scientists) to enjoy a full spectrum of science activities.
Finally, I like to add that many advances in Dermatology come from completely different fields and specialties. Therefore, we remain open to investigators' who have been trained in other areas of research that can become extremely applicable to Skin Biology in general. I hope that the ensuing pages will crystallize the ideas and thoughts expressed in this introductory page and for the benefit of the website visitors.