Cutaneous Oncology Fellowship

Director: Debjani Sahni, MD
Program Contact: Tara Cusack, Training Programs Manager
Department of Dermatology,
Boston University School of Medicine
609 Albany Street
Boston, Massachusetts 02118 USA
Email: dermtrng@bu.edu
Telephone: (617) 358-9728
Fax: (617) 358-9709

Program Description: The Cutaneous Oncology Program offers a 1-year paid fellowship in Cutaneous Oncology. Requirements include a medical degree from a recognized university.
The cutaneous oncology fellowship offers:
Involvement in a weekly multidisciplinary clinic diagnosing and managing patients with a wide array of skin cancers, including melanoma, advanced NMSC, cutaneous lymphomas, and other rare cutaneous neoplasms
Experience in new and emerging therapies in cutaneous oncology
Bi-weekly multidisciplinary tumor board conference
Opportunity to lead fellow's own procedural clinic to maintain surgical skills acquired during residency
Experience in assisting in Mohs micrographic surgery, in addition to exposure to other surgical specialties, such as plastic surgery, ENT, and surgical oncology
Extensive research opportunities
Participate in monthly Grand Rounds and New England Dermatology Society meetings
Preparation of didactic lectures in skin oncology for dermatology residents

The application cycle for the 2022-2023 academic year will open on August 25, 2021. The deadline to apply for the 2022-2023 academic year is December 31, 2021. Please send your curriculum vitae, three letters of recommendation, and completed supplemental form to dermtrng@bu.edu.

A message from the a former Cutaneous Oncology Fellow, Bilal Fawaz, MD:
"What I value most about this program is the diversity and complexity of oncologic cases. We get exposure to all forms of skin cancer on a regular basis, which allows for a comprehensive experience in cutaneous oncology. I also value the opportunity to work in a multi-disciplinary setting, both in clinic and as part of tumor board. The insight I've gained from other specialists has been invaluable. Lastly, I appreciate that I'm able to maintain my surgical and general dermatologic skills because of moonlighting and my own procedural clinic.  This program offers a truly unique and well-rounded medical and surgical cutaneous oncology experience."
Current Cutaneous Oncology Fellow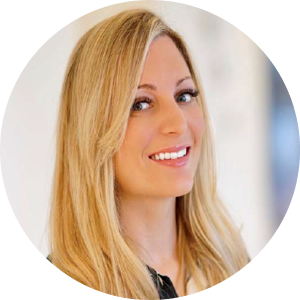 Brooke Kennamer, DO
Residency: Neurological Surgery, University of Missouri
Internship: Maricopa Medical Center, Phoenix Arizona
Medical School: Touro College of Osteopathic Medicine (New York, New York)
I am a prior third year neurosurgery resident at the University of Missouri. After much deliberation, I decided to pursue a career in academic dermatology. My hobbies include cooking, dance, travel, and rock climbing.