Rheumatologic Dermatology Fellowship

Director: Christina Lam, MD
Program Contact: Tara Cusack, Training Programs Manager
Department of Dermatology,
Boston University School of Medicine
609 Albany Street
Boston, Massachusetts 02118 USA
Email: dermtrng@bu.edu
Telephone: (617) 358-9728
Fax: (617) 358-9709

Program Description: The focus of this fellowship is to develop expertise in the diagnosis and management of connective tissue diseases, including lupus, scleroderma, morphea, dermatomyositis, and vasculitis, and other complex medical dermatoses, such as psoriasis, sarcoidosis, hidradenitis suppurativa, and atopic dermatitis. Given the systemic involvement of many of these diseases, emphasis is placed on multidisciplinary collaboration with other specialties, including rheumatology, allergy, nephrology, and gastroenterology. In particular, there is opportunity for rotations through other specialty clinics and for clinical and translational research according to the fellow's interests. The requirements for this fellowship include a medical degree from a US or Canadian accredited medical school, completion of the USMLE or equivalent exams, and a completed residency. Along with the supplement, please sent 3 letters of recommendation, exam scores and your CV to dermtrng@bu.edu. The application cycle for the 2022-2023 academic year will open on August 25, 2021. The deadline to apply for the 2022-2023 academic year is December 31, 2021. 

For more information, please contact: dermtrng@bu.edu
Current Rheumatologic Dermatology Fellow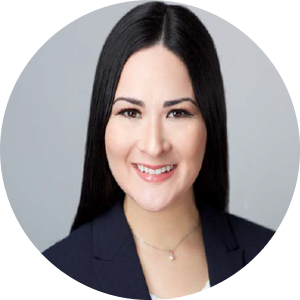 Reina Gonzalez Barreto, MD
Residency: Internal Medicine, Mount Sinai Beth Israel (New York, New York)
Medical School: University of Puerto Rico School of Medicine
I am interested in rheumatologic dermatology and complex medical dermatology.
My goals are to combine my medicine background with my passion for dermatology to provide dual subspecialty care to my patients.