International Graduate Training Program in Dermatopathology

Program Description: The International Training Program in Dermatopathology, offered by Boston University, is designed for overseas physicians who seek to learn dermatopathology and then return to their countries of origin to set up dermatopathology services. Trainees in this program are not eligible to sit for the special certification examination given by the American Board of Pathology, nor are they eligible to practice medicine in the United States. The trainees will not be permitted to interact with patients in clinics.
Program Details: The training program is either one or two years in duration, depending upon the trainee's interest and visa eligibility. Each trainee enrolled in the program is required to complete a research project. The tuition fee for this program is $15,000 per year. Trainees are responsible for their own travel, board, and lodging costs while in the United States.
Requirements: Residency training in dermatology or pathology is required for admission to this program. A limited number of scholarships are available to cover the tuition fee and/or a modest stipend. To be eligible for a scholarship, an additional 3 months dermatology (for individuals with pathology background) or anatomic pathology (for those with dermatology background) training in the applicant's home country or elsewhere is required for those desirous of scholarship, in addition to completion of pathology or dermatology residency training. TOEFL scores are required as part of your application, the minimum score requirements for International trainees are: 575 for the  paper-based, 232 for computer-based, and 90 for the internet-based test. The application cycle for the 2023-2024 academic year will open on August 25, 2022. The deadline to apply for the 2023-2024 academic year is December 31, 2022.


International Dermatopathology Program Contact:
Tara Cusack
Training Programs Manager
Department of Dermatology, Boston University School of Medicine
609 Albany Street Boston, MA 02118
Email: dermtrng@bu.edu Telephone: (617)-358-9728


Current International Dermatopathology Fellow
Marian Caligayahan, MBBS
Country: Philippines
Medical School: University of Santo Tomas
I am interested in the field of general dermatology and dermatopathology. My overall goal is not to solely focus on being a competent dermatologist and dermatopathologist in my practice, but to also teach at a training hospital to share my knowledge on the field, and to actively share my services to my community especially to those who cannot afford treatment.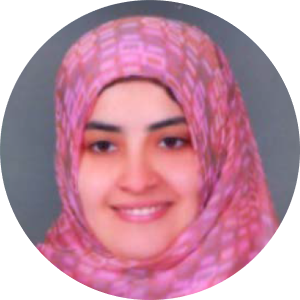 Hagar Nofal, MBBS, PhD
Country: Egypt
Medical School: Zagazig University School of Medicine
I am a junior faculty of dermatology in Zagazig university, School of Medicine in Egypt. I am a physician scientist. I have been working in collaboration with scientists from the American University in Cairo (AUC) to unfold the role of various natural occurring compounds in the treatment of psoriasis and in the wound healing process. I am in the process of acquiring my own lab in collaboration with the AUC to advance my research.