Chief Residents
I grew up in Westchester, NY and attended Dartmouth College, where I studied Anthropology and International Studies. I stuck around in the wilderness for medical school at Dartmouth, and moved to a city for the first time when I came to Boston to start residency at BMC. Having been so rural for so long, I have become an avid fan of any activity outdoors, but in particular hiking and biking. I was drawn to BMC by the collective drive to achieve a goal of providing excellent and high quality care to all, and for the strong camaraderie and passion that comes with it. I highly value this opportunity to have received an impactful academic training with incredible faculty and friends. In my free time, I love to explore new running routes in Boston and to find new recipes to cook. I am excited and honored to serve as the clinical chief at the VA hospital.
---
Born and raised in Muscle Shoals, Alabama, I developed an ear for my hometown's musical legacy made famous from the likes of Aretha Franklin, Bob Dylan, and Etta James. Later at Auburn University, I completed my undergraduate studies in chemical engineering, avidly following college football along the way. But it was in Birmingham during medical school where a community having made remarkable progress but still over-coming lingering injustice fostered my passion for urban health, particularly primary care for underserved populations and advocacy for improved access to care. During residency, "Boston City" welcomed me as it has done so many times before and for so many others to be a part of its mission. My training at BMC solidified my core as a primary care physician and proud generalist while honing my skills and career focus toward addiction medicine and the health impact of criminal justice involvement. When you can't find me in clinic or in the neighborhood, come down to Dorchester for my latest kitchen experiment, join me on a run out to Castle Island, or maybe catch some fresh air hiking in the White Mountains.
---
I grew up in West Virginia but spent most of my adult life in New York State. I lived for many years in NYC where I attended NYU majoring in film and TV production. I then worked for several years as a freelance photographer before finding more secure employment in health care quality improvement. The latter work inspired me to change my career and pursue medicine, and I subsequently attended medical school at SUNY Buffalo. I chose BMC for residency because of its mission to serve the underserved and for the opportunity to work for a healthcare system which embraces continuous quality improvement and prioritizes patient safety. As the Chief Resident for Quality and Safety at the VA West Roxbury campus, I'm looking forward to sharing my passion for medicine and teaching residents how QI can improve patient safety and outcomes. In my free time I still enjoy photography, especially when traveling, as well as reading, playing video games, and biking.
---
Born and bred a New Yorker, I grew up in Rockland Country and completed my undergraduate and medical school education in upstate and western New York. Despite my roots, Boston has charmed me and I've developed a great appreciation for the city — much to my family's and friends' disappointment. BMC became my home away from home introducing me to a community of nurturing and inspiring physicians taking care of a unique patient population. Our patients shape us as physicians, introducing us to diverse backgrounds and complex cases that make our jobs quite fulfilling. I am honored to continue at BMC this next year as a Chief Medical Resident. My interest is in medical education and my hope is to become a clinician educator. During my free time, I enjoy long distance running, particularly along the Charles River, Emerald Necklace, and through Middlesex Fells. Boston's sites and its running community have officially won me over!
---
I was born and raised in Boston. I went to Boston Latin School for high school and then Boston University for my undergraduate degree. I left Boston for medical school in the Midwest but always knew I wanted to return home for residency. I chose BMC for the incredible community of residents and attendings dedicated to the mission of caring for Boston's most vulnerable populations. I am excited to take on a new role in this inspiring community as a chief resident. This year, I plan to apply for fellowship in Cardiovascular Medicine. Outside of the hospital, I enjoy running, spinning and cheering on the 6-time Superbowl champion New England Patriots.
---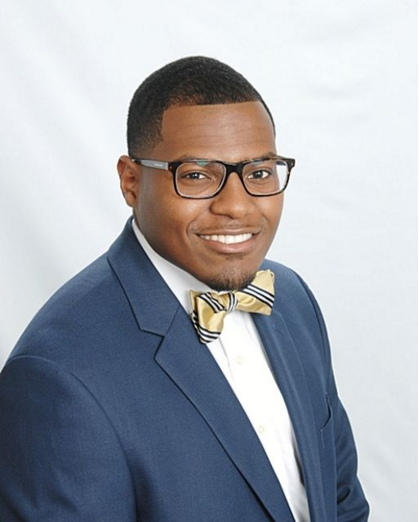 I grew up in Lansing, Michigan but left the Mitten to attend Hampton University in Virginia for my undergraduate education. I attended Boston University for medical school and participated in the MD/MPH program. While, I enjoyed my first two years at Boston University, my experience was significantly enhanced when I started my clinical rotations at Boston Medical Center. I've always envisioned myself working in a mission-driven environment and taking care of a diverse patient population and I immediately felt at home when walking into the hospital. I chose to stay at BMC for my residency training to continue my commitment to improve the health of vulnerable and diverse populations. I am beyond excited to be one of the chief medical residents for the 2019-2020 academic year. Next year, I plan on pursuing fellowship training in cardiovascular disease. When I'm not in the hospital, I love to play golf and basketball. I also really enjoy grilling and have recently taken over as grill master for my family, one of my highest honors.
---
I was born and raised in Bergen County, NJ—just outside New York City—in a large Italian American family, most of whom live within a 15-mile radius. After graduating from Williams College, I spent a year teaching at Match Middle School in Boston before attending medical school at Columbia and completing residency at BU. It has truly been a privilege to train at BU and provide care for a diverse and vulnerable population. Among the aspects of BU that I love most are its open and welcoming learning environment and supportive faculty who are deeply invested in resident education. I am honored to serve as a Chief Medical Resident and contribute to my peers' education and career development. In the future, I look forward to a career in gastroenterology with an interest in hepatology. I'm a former ice hockey goalie and an avid New York sports fan, especially the Rangers and Giants, and I also religiously follow AC Milan and European club soccer. I love to try new foods and explore new cities, and I listen to a ton of music from classic rock, jazz, and funk to hip-hop and house.