1st Annual Health Equity Symposium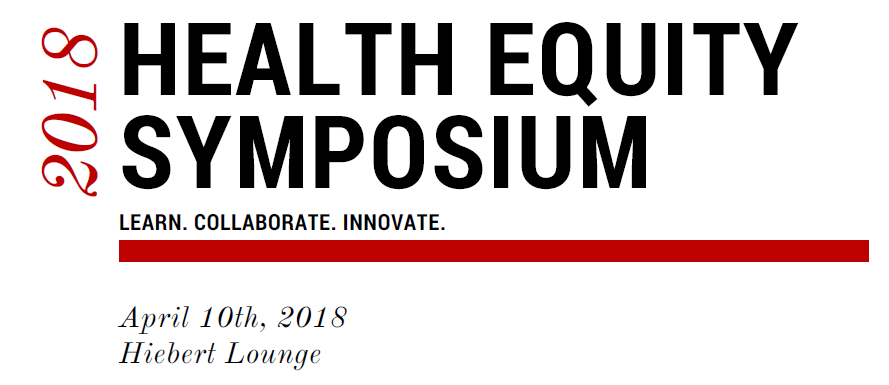 2018 marked the inaugural Health Equity Symposium held here at Boston University Medical Center.  The event, attended by over 200 individuals, included:
A welcome address by Dr. Thea James, an emergency medicine physician, the 

vice president of mission, and associate chief medical officer

 here at BMC

Workshops focused on health advocacy and patient experiences

A poster session featuring the scholarly work of 37 faculty, staff and trainees

Booths promoting 12 community based organizations

Awards ceremony recognizing  BMC case manager Jasmine Cespedas-Mejia with the Health Equity Award and Best Poster winners Pooja Shah, Jodi Abbott & their team.

Keynote speaker Sir Michael Marmot, a faculty member at University College London School of Medicine, the Chair of the WHO Commission on Social Determinants of Health, the Principal Investigator of the Whitehall Studies, Director of the International Institute for Society and Health, and internationally acclaimed author of The Health Gap and The Status Syndrome.
The Health Equity Symposium committee includes Dr. Jenny Siegel, Dr. Megan Janeway, Alyssa Day, Dr. Thea James, Kirsten Archer, Dr. Thiago Oliveira, Dr. Niki Arinze, Dr. Katie Nash, Davis Bradford, Dr. Raagini Jawa,  Paige Curran, MA, Dr. Suzanne Sarfaty, Isabel Sausjord, Emily Barbo, Candice Bangham, Chrystel Murrieta, and Breanna Chachere.