Surgical and Clinical Outcomes
The Department of Surgery engages in a variety of research projects revolving around surgical and clinical outcomes, both locally and nationally. These projects can be independently completed by surgical faculty and residents or collectively executed under the guidance of our institutional endeavors such Surgical Outcomes Analysis Research (SOAR) Initiative and Boston Trauma Institute (BTI). Neither approach is mutually exclusive.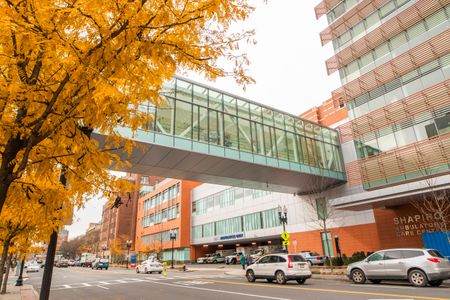 The SOAR lab works on a wide range of outcomes research using national, regional, and local databases as well as institutional data with a focus on inequalities in the access, care, and outcomes of surgical patients. To find out more about the SOAR Initiative, please click here. 
The Boston Trauma Institute examines how social determinants of health – education, neighborhood, employment, social support networks, and access to health care – impact victims of violence and translates this information to develop and implement institutional initiatives. To find out more about the BTI and its initiatives, please click here. 
For all outcomes projects, the Department of Surgery offers assistance to faculty and residents through our Research Advisory Council as well as intradepartmental resources.