Quality Improvement Research
The Department of Surgery is committed to improving the quality of surgical care to all patients through both research efforts and institution-wide quality improvement programs.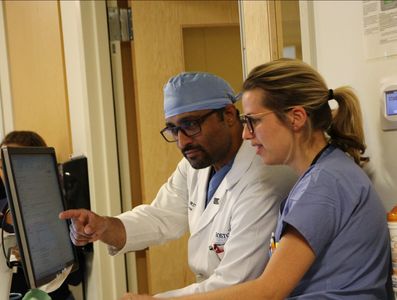 The department proudly participates in the American College of Surgeons National Surgical Quality Improvement Program (ACS NSQIP). This program provides our surgeons with tools to utilize risk-adjusted, outcomes-based data to not only make informed decisions within their own practice but also to evaluate current standardized practices employed more broadly. Many of our faculty work with residents and medical students to utilize the ACS NSQIP database to develop and evaluate innovative programs to improve peri-operative outcomes. To learn more about the department's past quality improvement initiatives and publications, please click here.
For residents, quality improvement research can be performed during both clinical years and resident academic development time. For those interested in utilizing their resident academic development time for quality improvement initiatives and research, the following are available fellowship programs:
The Department of Surgery hosts a two year post-doctoral research fellowship committed to improving both local and national patient outcomes.
The Veteran Affairs Boston Healthcare System, our affiliate teaching-institution, offers a post-doctoral position as VA Chief Resident

in the Quality and Patient Safety Program

. To learn more about this position and current fellow, please click here.