Nkiruka Arinze, MD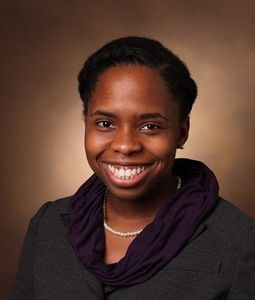 Site: Boston University Chobanian & Avedisian School of Medicine
Research Mentors: Vipul C. Chitalia, MD PhD and Jeffrey Siracuse, MD MBA
Dr. Nkiruka Arinze generated a hind limb ischemia model on a CKD background and investigated the effect of the uremic toxins and the aryl hydrocarbon receptor pathway on collateral formation in the ligated limb using histology. Additionally, her work focused on genetic and molecular regulators of angiogenesis that can be targeted for PAD therapeutics. Using institutional and large multi-institution databases, Dr. Arinze probed outcomes after various vascular procedures to determine patient and procedural characteristics that can be targeted to improve patient outcomes. The objective of this project was to examine mechanisms of worsening of vascular disease in chronic kidney disease patients as well as investigate systems levels outcomes that can be targeted to improve care in vascular surgery.
Top 3 Publications:
Arinze N, Pilliai R, Ryan T, Vilvendhan R, Farber A, Jones DW, Siracuse JJ. Perioperative and long-term outcomes after percutaneous thrombectomy of arteriovenous dialysis access grafts. J Vasc Surg. 2020;S0741-5214(20)30486-9. doi: 10.1016/j.jvs.2020.03.032 
Arinze N, Gregory A, Francis J, Farber A, Chitalia VC. Unique Aspects of Peripheral Arterial Disease in Patients with Chronic Kidney Disease. Vasc Med. 2019 Jun;24(3):251-260. doi: 10.1177/1358863X18824654.
Arinze N, Farber A, Siracuse C, Jones DW, Patel VI, Rybin D, Doros G, Siracuse JJ. The Effect of the Duration of Preoperative Smoking Cessation Timing on Outcomes After Elective Open Abdominal Aortic Aneurysm Repair and Lower Extremity Bypass. J Vasc Surg. 2019;70(6):1851-1861 doi: 10.1016/j.jvs.2019.02.028.
 
Awards:
2019, Poster of distinction, Annual Meeting of the MCACS

2019, 

PVD Travel Award for Young Investigators, American Heart Association Vascular Discovery 2019, Scientific Sessions           

2018, Deterling & Darling Award Competition Finalist, New England Society for Vascular Surgery 45

th

Annual Meeting

2018, New England Society for Vascular Surgery Travel Scholarship Award

2018, Society for Vascular Surgery Travel Scholarship Award

2017, New England Society for Vascular Surgery Travel Scholarship Award

2017, Society for Vascular Surgery Travel Scholarship Award



Funding/Grants:
  2017-2019 T32, Immunobiology of Trauma Training Grant (2T32GM086308-06A1)