Na Eun Kim, MD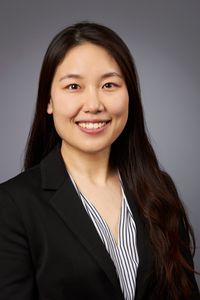 Site: Boston University School of Medicine; Kings College London 
Research Mentors: Caris Grimes, MEd, FRCS, MD and Jason Hall, MD, MPH
Dr. Na Eun Kim investigated the cost-effectiveness of an international bundle to reduce mortality from gastroschisis in Tanzania. In addition, as Vice President of Residents and Trainees for the Global Surgery Student Alliance, Dr. Kim helped create the first global surgery database. This database acts as a resource for potential global surgery opportunities and collaborations, ranging from research and advocacy to policy and on-the-ground endeavors. To learn more about Dr. Kim's education, research publications, academic awards, and funding, click here.
Top 3 Publications:
NE. Kim, D. Vervoot, A. Hammouri, C. Riboni, H. Salem, C. Grimes, NJ Wright. " Cost effectiveness of neonatal surgery for congenital anomalies in low-income and middle-income countries: a systematic review protocol." BMJ Paediatr OpeNE. 2020 Aug 30.
NE. Kim, J. Hall. "Risk Factors for Readmission after Ileostomy Creation: an NSQIP Database Study." Journal of Gastrointestinal Surgery. 2020 Mar 23.
NE. Kim, L. Conway-Pearson, M Kavanah, J Mendez, TF Sachs, FT Drake, NT Ko, D McAneny, MR Cassidy. "Standardized Risk Assessment and Risk-Stratified Venous Thromboembolism Prophylaxis for Patients Undergoing Breast Operation." Journal of the American College Surgeons. 2019 Dec 4.
Additional Degrees/Education Acquired:
2020 Masters of Global Health with Global Surgery, Pass with Merit