Katya Ravid DSc
Barbara E. Corkey Professor of Medicine in Cardiovascular Medicine, Cardiovascular Medicine
Professor, Biochemistry
700 Albany St | (617) 358-8242

kravid@bu.edu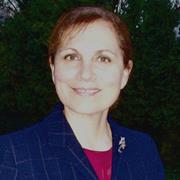 Sections
Cardiovascular Medicine
Centers
BU-BMC Cancer Center
Whitaker Cardiovascular Institute
Evans Center for Interdisciplinary Biomedical Research
Biography
Platelet activation plays a central role in thrombosis and hemostasis, while these processes are central to vascular health and disease. In the platelet lineage, bone marrow stem cells develop into early committed megakaryocyte progenitors, which undergo a unique cell cycle leading to polyploid cells prior to fragmenting into platelets. Our research focuses on mechanisms that regulate these processes under normal conditions vs. pathology. We proposed a new paradigm for controlling the transcription of genes uniquely expressed in this lineage, by identifying a cluster of non-tissue specific transcription factors that, together, constitute a signature uniquely driving this lineage development, among other cell lineages in the bone marrow. Studies were extended to identifying mechanisms governing polyploidy in megakaryocytes, leading also to better understanding of regulatory processes that cause polyploidy in other cells, such as aging vascular smooth muscle cells. Past projects involved molecular characterization of platelet and vascular adenosine receptors, and exploration of their roles in such cellular function. Importantly, knowledge gained by studying basic regulatory processes in healthy megakaryocytes and platelets aids our investigation of bone marrow pathologies, such as myeloproliferative neoplasms (MPNs). The systems used include primary bone marrow cultures, as well as transgenic and knock out mouse models.
Other Positions
Director, Master of Science Program in Biomedical Research, Medicine
Websites
Education
PhD, Technion - Israel Institute of Technology, 1985
DSc, Technion - Israel Institute of Technology, 1985
BSc, Technion - Israel Institute of Technology, 1979
Publications
Published on 8/24/2021
Ravid K, Karagianni A. Myeloproliferative Disorders and its Effect on Bone Homeostasis: The Role of Megakaryocytes. Blood. 2021 Aug 24. PMID: 34428274.
Published on 12/1/2020
Piasecki A, Leiva O, Ravid K. Lysyl oxidase inhibition in primary myelofibrosis: A renewed strategy. Arch Stem Cell Ther. 2020 Dec; 1(1):23-27. PMID: 33738462.
Published on 10/10/2020
Eisenstein A, Chitalia SV, Ravid K. Bone Marrow and Adipose Tissue Adenosine Receptors Effect on Osteogenesis and Adipogenesis. Int J Mol Sci. 2020 Oct 10; 21(20). PMID: 33050467.
Published on 8/20/2020
Matsuura S, Thompson CR, Belghasem ME, Bekendam RH, Piasecki A, Leiva O, Ray A, Italiano J, Yang M, Merill-Skoloff G, Chitalia VC, Flaumenhaft R, Ravid K. Platelet Dysfunction and Thrombosis in JAK2V617F-Mutated Primary Myelofibrotic Mice. Arterioscler Thromb Vasc Biol. 2020 10; 40(10):e262-e272. PMID: 32814440.
Published on 6/18/2020
Matsuura S, Thompson CR, Ng SK, Ward CM, Karagianni A, Mazzeo C, Malara A, Balduini A, Ravid K. Adhesion to fibronectin via a5ß1 integrin supports expansion of the megakaryocyte lineage in primary myelofibrosis. Blood. 2020 06 18; 135(25):2286-2291. PMID: 32294178.
Published on 4/6/2020
Ward CM, Ravid K. Matrix Mechanosensation in the Erythroid and Megakaryocytic Lineages. Cells. 2020 04 06; 9(4). PMID: 32268541.
Published on 12/26/2019
Belghasem M, Roth D, Richards S, Napolene MA, Walker J, Yin W, Arinze N, Lyle C, Spencer C, Francis JM, Thompson C, Andry C, Whelan SA, Lee N, Ravid K, Chitalia VC. Metabolites in a mouse cancer model enhance venous thrombogenicity through the aryl hydrocarbon receptor-tissue factor axis. Blood. 2019 12 26; 134(26):2399-2413. PMID: 31877217.
Published on 10/30/2019
Walker JA, Richards S, Belghasem ME, Arinze N, Yoo SB, Tashjian JY, Whelan SA, Lee N, Kolachalama VB, Francis J, Ravid K, Sherr D, Chitalia VC. Temporal and tissue-specific activation of aryl hydrocarbon receptor in discrete mouse models of kidney disease. Kidney Int. 2020 03; 97(3):538-550. PMID: 31932072.
Published on 10/21/2019
Leiva O, Ng SK, Matsuura S, Chitalia V, Lucero H, Findlay A, Turner C, Jarolimek W, Ravid K. Novel lysyl oxidase inhibitors attenuate hallmarks of primary myelofibrosis in mice. Int J Hematol. 2019 Dec; 110(6):699-708. PMID: 31637674.
Published on 9/18/2019
Sano S, Wang Y, Yura Y, Sano M, Oshima K, Yang Y, Katanasaka Y, Min KD, Matsuura S, Ravid K, Mohi G, Walsh K. JAK2V617F -Mediated Clonal Hematopoiesis Accelerates Pathological Remodeling in Murine Heart Failure. JACC Basic Transl Sci. 2019 Oct; 4(6):684-697. PMID: 31709318.
View full list of 159 publications.