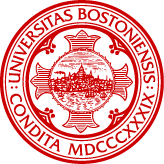 Information for BUMC MS1-MS4 Students Interested in Pursuing Dermatology
The Student Advisory Committee at the Department of Dermatology hosts informational sessions twice a year in early December and early May to advise BU Medical Students who are interested in Dermatology.  The first half of the meeting will cover topics geared towards all medical students (years 1 – 4), while the second half of the meeting is geared more towards 3rd and 4th year medical students.  The topics covered are listed below:

General Informational Advisory Meeting:
Information on the specialty
Approach to becoming a competitive candidate
Beginning a research relationship in dermatology
Value of a clinical clerkship

Advanced Informational Advisory Meeting:
Where to apply
How to make the application stand out
Couples matching
Interview skills (What NOT to do)
What else you can do to enhance your application
Nature of prelim year (PGY-1)
Questions

Research Opportunities:
Please see our links for Our Experts and Research to review Research Faculty and their ongoing projects. Medical Students interested in research should identify a faculty member directly to discuss research opportunities.