Paul O'Bryan, PhD Memorial Scholarship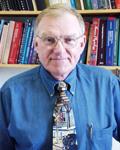 In March 16, 2021, Paul O'Bryan, PhD, Emeritus Professor of Physiology & Biophysics, passed away.
Dr. O'Bryan had a 41 year career at Boston University Chobanian & Avedisian School of Medicine, and in all of his endeavors, he commanded the respect of faculty, students and staff alike. He was a gifted educator, and he mentored generations of medical and graduate students during his career.  His extraordinary ability to make complex concepts understandable to students was recognized by teaching awards year after year.  These honors for outstanding teaching of human cellular and organ physiology, neurophysiology and endocrinology extended  across preclinical medical, dental and graduate programs
Dr. O'Bryan was an exceptional colleague in all ways, and his contributions to the BU community stretch from contributing to curriculum development to serving as Assistant Dean for Student Affairs and mentoring and advising MD, PhD and MS in Medical Sciences students.
To honor the outstanding legacy of Dr. O'Bryan, BU Chobanian & Avedisian School of Medicine has established the Paul O'Bryan, PhD. Memorial Scholarship.  The fund will provide annual need-based scholarship awards to our medical students, and thanks to our generous community of donors, we have reached the endowment goal of $100,000, which ensures that the scholarship will support BUSM students in perpetuity.  We ask for your support to honor the legacy of such a wonderful colleague, teacher, mentor, and friend.  Please consider making a donation today.
To support the Paul O'Bryan, PhD Memorial Scholarship Fund:
Online: Please go to

 

BU Chobanian & Avedisian School of Medicine Development Giving Page

to donate

By check: Make payable to

 

Trustees of Boston University,

 

and in the memo on your check (or an accompanying note) list

 

"Paul O'Bryan, PhD Memorial Scholarship Fund" 

to ensure your donation is deposited to the correct fund. You can mail the check to the address below:
Boston University Development
Gift Processing
C/O JPMorgan Chase & Co.
PO Box 22605
New York, NY 10087-2605
For any questions about donations, please contact cameddev@bu.edu.