Supporting Facilities that Support Education
The Chobanian & Avedisian School of Medicine works hard to provide top-quality facilities for both living and learning. With the help of our donors, we invest strategically in the spaces and places that promise practical benefits to our community.
In 2012, for example, thanks in large part to philanthropic support, we opened our Medical Student Residence (MSR)—a state-of-the-art, nine-story building that today houses more than 200 students. Safe, convenient, and attractive, it is a vibrant hub of student life on the Medical Campus. The below-market rent allows our students to save meaningful sums they otherwise would likely have had to borrow.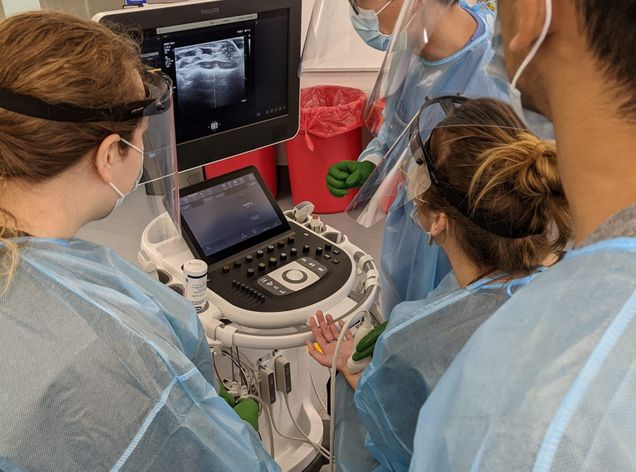 More recently, again with donors' help, we have substantially improved, and continue to upgrade, the Gross Anatomy Lab and the Team-Based Learning Lab. We will continue to work on upgrading the Clinical Skills and Simulation Center. A generous estate gift from the Miselis family—longtime friends of BUSM—supported the recent renovation of the Alumni Medical Library, including the creation of extensive new study areas. We are also grateful for our new Godley Digital Media Studio.
Still, we must keep improving our living, learning, and study areas, and we welcome your support. This support, which we recognize with prominent naming opportunities, helps us modernize our facilities while allowing us to redirect operating dollars to other vital areas, including scholarships, research, and other investments.
Learn more about our current facilities priorities and how you can support them.
Considering a gift in support of our facilities? Contact the BU Chobanian & Avedisian School of Medicine Development Office.