Supporting Our Faculty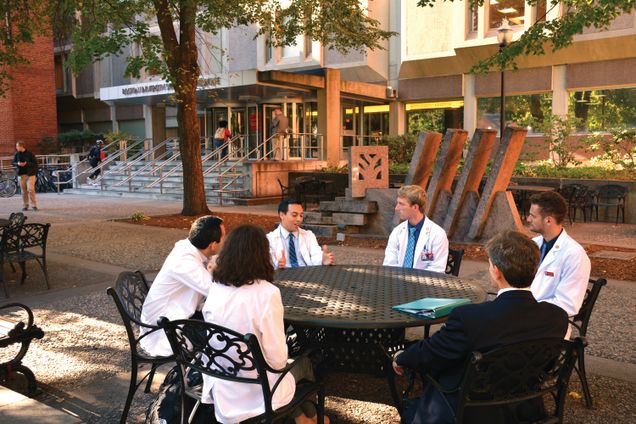 You'll see Chobanian & Avedisian School of Medicine faculty on television, hear them on the radio, read their words in op-eds, and see them giving counsel to government officials. Because so much of their research has direct relevance to people's lives and struggles, their findings are must-know information.
People turn to Boston University to learn the very latest about Alzheimer's disease, brain trauma, military medicine, addiction science, and infectious diseases—all fields in which we are doing pioneering work. And even as they are making breakthroughs, our faculty are committed day in and day out to our medical and graduate students.
By supporting our faculty, you invest directly in advancing our understanding of disease and developing new approaches and treatments. But medicine and medical sciences—particularly in Boston—are very competitive, and hiring and retaining the very best take significant resources, which we cannot depend on tuition to provide. Philanthropic support is critical.
We are continually investing in our junior faculty, who often have ideas with tremendous potential but do not yet have access to major, predictable grant funding. Take drug discovery. A typical timeline from basic research to FDA approval of a drug is 15 to 30 years. Retaining faculty throughout the entire life cycle of drug discovery is essential to seeing their work translated into useful therapeutics. An endowed fund to give "bridge" support to junior faculty can provide them with the time they need to make the most of their efforts and position them to secure long-term funding.
Steady support for faculty at all levels helps in recruiting, as those considering joining us will see BUSM as a place to stay and grow. Stability also means that the school retains a critical mass of scholars who foster a long-term culture of excellence. The virtuous circle of recruitment and retention improves the quality of student learning and the patient experience as well.
Learn more about current opportunities to give to professorship funds:
Learn more about how donor support for faculty has made a difference at BU Chobanian & Avedisian School of Medicine.
Considering a gift in support of our faculty? Contact the BU Chobanian & Avedisian School of Medicine Development Office.