Information for Affiliated Faculty and Clinical Sites
"Tell me and I forget, teach me and I may remember, involve me and I learn."
– Benjamin Franklin
At Boston University Chobanian & Avedisian School of Medicine, we develop high-quality learning experiences for our students by partnering with top hospitals and health centers to identify clinicians with an interest in and commitment to medical education. Our affiliate faculty recognize the importance of training the next generation of health care professionals. Many credit the clinical training they received as students for enriching their skills, enhancing their knowledge, and shaping their future as medical professionals.
Opportunities for clinical teaching exist in our first and second year shadowing courses, our core third year clerkships (Medicine, Surgery, Family Medicine, Pediatrics, OB/GYN, Psychiatry, and Neurology) and selectives, and in our fourth year electives.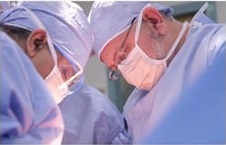 "When the students tell me they are MS3 and soon to complete their medical education, I remind them that I'm PGY-25 and still learning every day; not just for myself and my patients but for them as their teacher."  – Dr. Joseph Espat, Chief of Surgery, Roger Williams Medical Center and Assistant Dean of Clinical Affairs, Chobanian & Avedisian SOM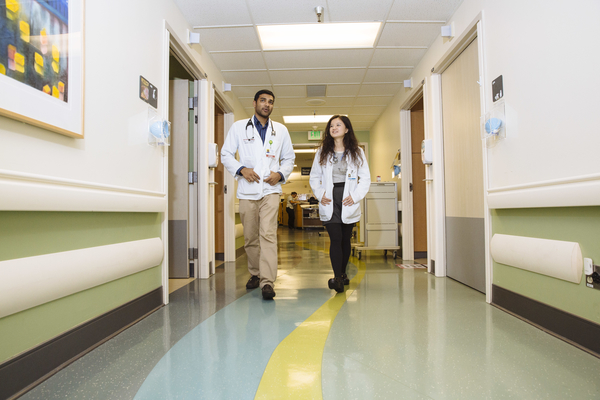 "Having the students on our service enhances the quality of our patient care in so many  ways. When you have someone bright questioning your every move, you have to be on your toes." – Dr. Louai Bilal, Chief and Clinical Director, Kaiser Permanente Behavioral Health Center
---
Faculty & Resident Resources
Syllabi, Clinical Faculty Guidelines, required patients & procedures, and frequently used evaluation forms are available on our Faculty & Resident Resource page. This resource page also includes links to policies and faculty development resources.
Information for Affiliated Faculty and Clinical Sites
Deans Office Basic for Affiliated Sites
---
Site Evaluation and Remediation
Boston University Chobanian & Avedisian School of Medicine works closely with our affiliate sites to ensure a consistent, high-quality experience for our students that is comparable across sites. Within the MD Program, the evaluation of the curriculum is overseen by our Medical Education Office.
The Medical Education Office uses both internal and external metrics to evaluate clerkship and site performance, including student evaluation of their experience.
If site performance falls below the Chobanian & Avedisian SOM's performance expectations, the Affiliated Sites Office works closely with site leadership and faculty in developing a strategy and action plan to address any concerns.
---
Faculty Appointments and Promotions
Clinicians involved in substantial, ongoing teaching of Chobanian & Avedisian SOM students will be considered for academic appointment at Boston University Chobanian & Avedisian School of Medicine per the school's established guidelines for Faculty Appointments and Promotions.
The Affiliated Sites Office works closely with our MD Program affiliated sites and the Chobanian & Avedisian SOM's Faculty Affairs Office to assist with the appointment process. Applicants will be asked to submit the following:
A current CV in Chobanian & Avedisian SOM format
A one page personal statement in first person narrative addressing teaching, any research and scholarship, and service activities.
Adjunct appointments for faculty with a current appointment at Harvard, Tufts, University of Massachusetts, or Stanford Medical schools who teach Chobanian & Avedisian SOM students will be approved at the same rank as the primary appointment.
Additional information on the faculty appointment process, academic titles including modified titles, requirements for appointment and promotion academic are available through the Faculty Affairs Office via email camedfao@bu.edu or telephone at 617-358-9511.
---
Benefits of Clinical Teaching
Alumni Medical Library
Upon appointment, all affiliate faculty are granted access to our Alumni Medical Library, which serves Boston University Chobanian & Avedisian School of Medicine faculty, staff, and students. Services provided by the staff of the Alumni Medical Library include research consultations, reference, inter-library loan and computer support. The library's physical and electronic collections include more than 20,000 print books, 8,500 electronic books, 7,400 electronic journals and 330 databases.
Please see the 'Affiliated Faculty' link  for more information visit http://www.bumc.bu.edu/medlib/portals/information-for-affiliated-faculty/
Professional Development
All Chobanian & Avedisian SOM affiliate faculty are offered professional development opportunities. Specific disciplines host conferences, workshops, grand rounds, and other programs that our affiliate faculty are invited to attend. We have a professional development session on optimizing teaching in a clinical setting that can be presented at department meetings or by request at your institution. Affiliate faculty are welcome to attend our annual "McCahan Education Day," which focuses on professional development around teaching. Affiliate faculty are also eligible for the same discounts and waivers on CME courses that are offered to our full-time faculty. More information about faculty development resources offered through the Boston University Medical Group including seminars and longitudinal programs may be found at http://www.bumc.bu.edu/bumg/professional-development/