11th Annual BUMC McCahan Education Day
2016 Theme: Interactive Learning

Date: May 25, 2016

Location: Hiebert Lounge
---
McCahan Faculty Development Fund
To support the John McCahan Faculty Development Fund donate here.
This fund supports the growth of the Annual BUMC McCahan Education Day which has become a key event for educators at BUMC. This event has the potential to grow into a national education meeting for those in biomedical sciences and healthcare professions. The fund can also assist with pilot education projects proposed by BUMC educators, and to establish the Academy of Master Educators/Teachers where exceptional teachers are recognized and share their teaching skills.
Dr. John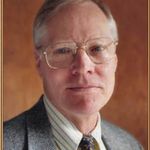 McCahan served as the Associate Dean for Academic Affairs at Boston  University School of Medicine from 1976 until June 1, 2006. His commitment to medical education over his many years of serve was exceptional.
BUMC faculty, fellows, residents, students and staff who are interested in educational innovations and scholarship are cordially invited to this interactive event. All are invited to participate!