10th Annual John McCahan Medical Campus Education Day
Fostering a vibrant community of educators
Wednesday May 20, 2015
Key Note Speaker: 
Changing Culture: Upending Our Notions of Professionalism  (slides & video)
Director of the Center for Professionalism and Peer Support
Chief of the Division of Otolaryngology
Department of Surgery, Brigham & Women's Hospital
Associate Professor of Otolaryngology, Harvard Medical School
2015 THEME
Teaching Professional Competencies : Interpersonal Skills, Teamwork, Communication, Mentoring, Management and Adaptive Skills for a Changing Workforce
Dr. John McCahan served as the Associate Dean for Academic Affairs at Boston  University School of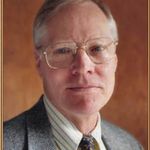 Medicine from 1976 until June 1, 2006. His commitment to medical education over his many years of serve was exceptional.
BUMC faculty, fellows, residents, students and staff who are interested in educational innovations and scholarship are cordially invited to this interactive event. All are invited to participate!
Contact Amy Gartland in the Department of Medical Sciences & Education at  Amy Gartland for more information.