18th Annual McCahan Education Conference 
May 24, 2023
with Virtual Vendor Spotlight Sessions on May 23, 2023
REGISTER HERE
Link to 2023 McCahan Day Program Book (workshop and abstracts)
Theme

: Education Research
Go Beyond the Bench: A Journey in Building Biomedical Sciences Education Programs

 
Keynote Speaker

: Linda E. Hyman, PhD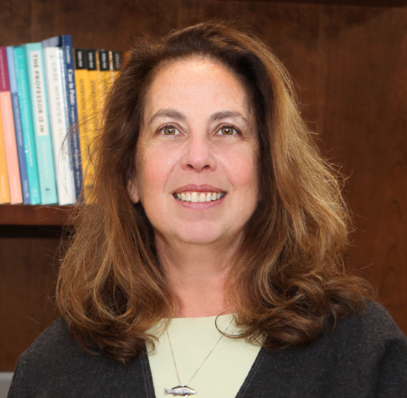 Linda E. Hyman is the Burroughs Wellcome Director of Education at the Marine Biological Laboratory. In this role, she oversees direction of MBL's academic programs at all levels—from secondary students, to undergraduates, graduates, and post-graduates, including the world-renown Advanced Research Discovery courses. Dr. Hyman was previously Associate Provost at Boston University (now Chobanian & Avedisian) School of Medicine leading Graduate Medical Sciences (GMS), where her effort was largely focused on supporting over 1000 students and post-doctoral trainees. In addition, she spearheaded several initiatives that supported professional development as well as diversity and outreach efforts. At the national level, she serves as Chair of the AAMC GREAT (Graduate Research Education and Training) group and recently completed a term as the Division Director in the BIO directorate of the National Science Foundation. Other roles include Vice Provost for Health Science at Montana State University in Bozeman, and as Director of the WWAMI Medical Education Program, University of Washington School of Medicine's multi-state medical education program. There, she also acted as Assistant Dean for Regional Affairs at the University of Washington School of Medicine. She received a B.S. from State University of New York at Albany and an M.S. and Ph.D. in Biology from Brandeis University. She was a postdoctoral fellow at Tufts University School of Medicine. In 1981, she served as a course assistant in the MBL Embryology course.
What is Education Research?
Education research is the scientific field of study that examines education and learning processes and the human attributes, interactions, organizations, and institutions that shape educational outcomes. Scholarship in the field seeks to describe, understand, and explain how learning takes place throughout a person's life and how formal and informal contexts of education affect all forms of learning. Education research embraces the full spectrum of rigorous methods appropriate to the questions being asked and also drives the development of new tools and methods.  (American Educational Research Association)
In recognition of his excellence as an educator, the Department of Medical Sciences & Education and Boston University Medical Campus is proud to host the 18th Annual McCahan Medical Campus Education Day.
Dr. John McCahan