17th Annual McCahan Education Conference 
May 25, 2022
We are thrilled to return in person for 2022,
with Virtual Vendor Spotlight Sessions on May 24, 2022
Theme

: Advancing Intercultural & Inclusive Practices in the Classroom
Keynote

: Building the Habits and Skills for More Inclusive Practices with Liza A. Talusan, PhD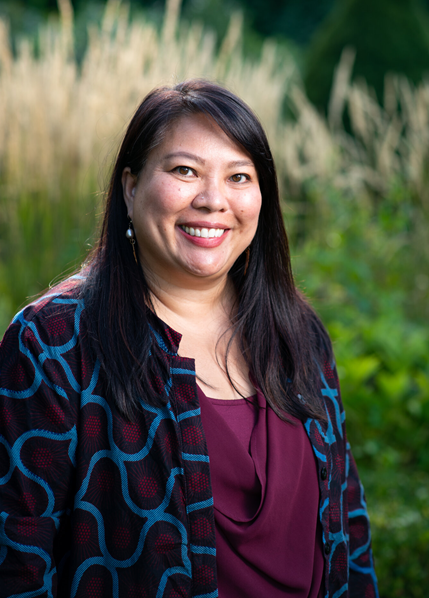 The keynote will provide a few actionable tools that will prepare you to shape a more welcoming, inclusive, and equitable classroom. We will take an identity-conscious approach, one that acknowledges that identity can inform and impact what we do, how we act, and how we interact with the world around us. Join Dr. Liza Talusan as we build our toolbox for more inclusive practices that can make significant changes in your leadership, teaching, and learning.
Dr. Talusan is an educator, strategic change partner, leader, writer, leadership coach and parent. With over 25 years of experience in PreK-20 education, strategic leadership, and organizational change, Liza is an engaging facilitator in conversations about diversity, anti-racism, bias, privilege and power and creates environments that allow for people to build skills for difficult conversations. Through her direct work with organizational leaders, staff, students, teachers, and communities, Liza empowers individuals to create a more inclusive organization, environment, community and team.
Dr. Talusan has been invited to more than 275 organizations across the country to deliver keynote addresses and facilitate dialogue groups, training workshops, to develop strategic planning, support change management, and empower faculty and staff. Certified as a Professional Coach by the Institute for Professional Education in Coaching (iPEC), Liza helps individuals achieve their goals by centering values, strengths, and vision.
Talusan earned her Bachelor of Arts degree in Psychology and Child Development from Connecticut College; Master of Arts in Higher Education Administration from New York University; Ph.D. in Higher Education from University of Massachusetts Boston; Certificate in Human Resources, Stonehill College; and PCC Coaching Credentials.
Liza's cumulative research interests include the experiences of underrepresented populations; Asian American and Pacific Islander students; socialization to graduate programs; navigating academic parenthood; interracial relationships; recognizing and reducing unconscious bias; and the impact of federal financial aid policies. In addition to her work at the national level with corporations, non-profit organizations, and schools, Liza serves as a faculty member in the Department of Educational Leadership at the University of Massachusetts Boston where she teaches both Masters and Doctoral students.
Her upcoming book is The Identity-Conscious Educator. You can read more about Liza at lizatalusan.com.
In recognition of his excellence as an educator, the Department of Medical Sciences & Education and the Boston University Medical Campus is proud to host the 17th Annual McCahan Medical Campus Education Day.
Dr. McCahan