16th Annual McCahan Education Virtual Conference 
May 26 & 27, 2021
Register

HERE

for Keynote and other sessions!
Theme:

Teaching Self-Directed Learners in Times of Uncertainty and Change
Keynote Speaker:

Nicole Woods, PhD
May 26 | 12-2pm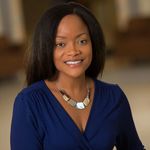 Dr. Woods obtained a PhD in Cognitive Psychology from McMaster University in 2006. Throughout her academic career at UHN and The University of Toronto, she has led a highly successful research program in health professions education. She was the recipient of the 2016 Distinguished Career Award from the International Association of Medical Science Educators and an inaugural Fellow of the Karolinska Institute Prize for Research in Medical Education in 2019.
Dr. Woods
In recognition of his excellence as an educator, the Department of Medical Sciences & Education and the Boston University Medical Campus is proud to host the 16th Annual McCahan Medical Campus Education Day.
Dr. McCahan