Seminars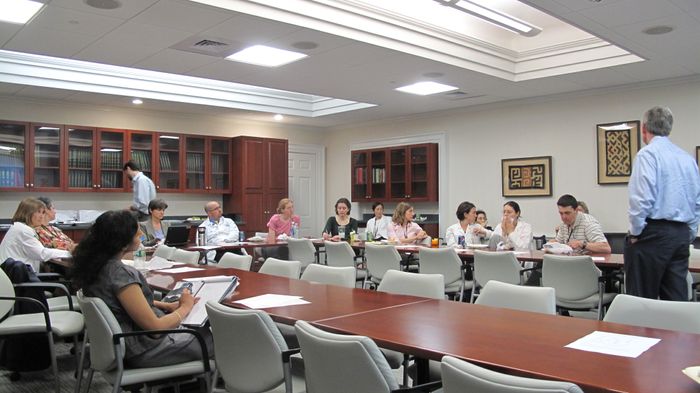 The Department of Medicine offers monthly lunchtime seminars designed to enhance professional productivity. Throughout the year,the seminar curriculum covers topics related to research, teaching, and clinical excellence. Presenters include internal as well as external experts including Dr. Beverly Brown, Janet Bickel, Dr. Dan O'Connell, and Valarie Clark.
Special Faculty Development Seminar
Title: Academic Advancement for Educators
Kitt Shaffer, Professor, BUSM
November 13 12-1
Wilkins Board Room
After completion of this interactive session on academic advancement for educators, participants will be able to:
1. List the three commonest mistakes in CV preparation for those considering promotion on an education track.
2. List four essential elements of a teaching portfolio.
3. Describe how to organize the bibliography of an academic educator to optimize presentation of accomplishments.