Joseph P. Mizgerd, Sc.D.
Jerome S. Brody, MD, Professor of Pulmonary Medicine
Professor of Medicine, Microbiology, and Biochemistry
Director, Pulmonary Center
jmizgerd@bu.edu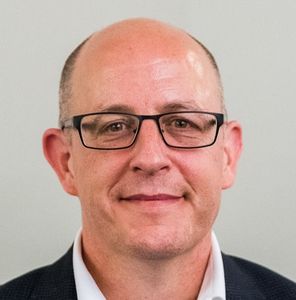 College Education: Amherst College, B.A.
Graduate School: Harvard School of Public Health, Sc.D. in Physiology and Cell Biology (mentor J.D. Brain, Sc.D.)
Fellowship: Harvard School of Public Health (mentor C.M. Doerschuk, M.D.)
Special Interests:
Research:
Pneumonia
Pulmonary immunity
Mechanisms of inflammation
Cell biology of the lung
Lung injury
Our work focuses on immunology in the lung and its influence on acute lower respiratory tract infections.  Our research is illuminating the regulation and function of innate and adaptive immune cells and signals in the lung, and how variations in these parameters determine pneumonia susceptibility and outcome.  Lung defense consists of immune resistance (the ability to eliminate microbes) and tissue resilience (the ability to prevent or withstand injurious stimuli from infection and inflammation). Both activities are accomplished by the coordinated activities of diverse cell types within the lung, involving some that are constitutively present (including diverse types of epithelial cells, macrophages, lymphocytes, and more) as well as others newly recruited to the infected tissue (including neutrophils plus additional myeloid or lymphoid cells).  Effective and productive communication amongst these cells can efficiently destroy microbes without damaging the lung, maintaining respiratory health.  Dysregulation of these pathways instead promotes infection (e.g., pneumonia), injury (e.g., the acute respiratory distress syndrome), and other pulmonary diseases.  Elucidating factors that differentiate lung infection resistance and susceptibility will enable new approaches to preventing and treating pneumonia.
Shenoy, AT, C Lyon De Ana, EI Arafa, I Salwig, KA Barker, FT Korkmaz, A Ramanujan, NS Etesami, AM Soucy, IMC Martin, BR Tilton, A Hinds, WN Goltry, H Kathuria, T Braun, MR Jones, LJ Quinton, AC Belkina, JP Mizgerd. 2021. Antigen presentation by lung epithelial cells directs CD4+ TRM cell function and regulates barrier immunity. Nat Commun

12:5834

.

Barker, KA, NS Etesami, AT Shenoy, EI Arafa, C Lyon de Ana, NMS Smith, IMC Martin, WN Goltry, AMS Barron, JL Browning, H Kathuria, AC Belkina, A Guillon, X Zhong, NA Crossland, MR Jones, LJ Quinton, JP Mizgerd. 2021. Lung resident memory B cells protect against bacterial pneumonia. J Clin Invest 131:141810.
Sagar, M*, K Reifler, M Rossi, NS Miller, P Sinha, LF White, JP Mizgerd*. 2021. Recent endemic coronavirus infection is associated with less severe COVID-19. J Clin Invest 131:e143380. *co-corresponding authors
Guillon*, A, E Arafa*, KA Barker, AC Belkina, I Martin, AT Shenoy, AK Wooten, C Lyon De Ana, A Dai, A Labadorf, J Hernandez Escalante, H Dooms, H Blasco, KE Traber, MR Jones, LJ Quinton, JP Mizgerd. 2020. Pneumonia recovery reprograms the alveolar macrophage pool. JCI Insight

5(4):e133042

.

*co-first authors

Shenoy*, AT, GA Wasserman*, EI Arafa, AK Wooten, NMS Smith, IMC Martin, MR Jones, LJ Quinton, JP Mizgerd. 2020. Lung CD4+ resident memory T cells remodel epithelial responses to accelerate neutrophil recruitment during pneumonia. Mucosal Immunol 13:334-343. *co-first authors
Smith, NMS, GA Wasserman, FT Coleman, KL Hilliard, K Yamamoto, E Lipsitz, R Malley, H Dooms, MR Jones, LJ Quinton, JP Mizgerd. 2018. Regionally compartmentalized resident memory T cells mediate naturally acquired protection against pneumococcal pneumonia. Mucosal Immunol 11:220-235.
Quinton, LJ, AJ Walkey, JP Mizgerd. 2018. Integrative physiology of pneumonia. Physiol Rev 98:1417-1464.
Mizgerd, JP. 2008. Mechanisms of disease: Acute lower respiratory infection. N Engl J Med 358:716-727.
Links: