Pulmonary Rehabilitation
Pulmonary Rehabilitation is an outpatient program designed for patients with shortness of breath from chronic lung disease. The purpose of the program is to improve patients' quality of life by providing education and exercise training to increase endurance and improve daily function.
Our program provides a multidisciplinary team approach to exercise and educate our patients both on an individual as well as a group level. Our team consists of pulmonary specialists, respiratory therapists, exercise physiologists, nutritionists, pharmacists, and clinical social service workers.
Patients who have chronic, stable lung disease and symptoms which cause limitation in function or impair his/her ability to perform daily activities should be referred for evaluation. Often patients have underlying lung disease including, but not limited to COPD, emphysema, asthma, chronic bronchitis, sarcoidosis, pulmonary hypertension, interstitial lung disease, lung cancer, pre- and post- lung transplantation and obesity-related lung disease.
What are the Goals of Pulmonary Rehab?
Increased exercise tolerance
Decreased respiratory symptoms
Improved sense of well being
Increased knowledge of respiratory disease and management
Reduced hospitalizations
Program Design
Each patient will have a medical assessment by a pulmonologist and an evaluation by respiratory therapists and exercise physiologists to assess the stability of his/her lung disease, medication regimen, and baseline level of function. An individual exercise program is designed for each patient based on his/her specific physical limitations and with his/her overall goals in mind. The patient is assigned to a group that meets 2 days a week for 12 weeks. Each group session is approximately two hours in length and has a component of exercise and group education and support.
What are the components of Pulmonary Rehab?
Exercise:
Cardiovascular training
Upper and lower extremity strength training
Stretching
Relaxation Techniques
Educational Sessions:
Normal Lung Function
Living with Lung Disease
Treatment of Specific Lung Diseases
Medication management
Breathing Techniques
Bronchial Hygiene
Oxygen therapy
Intimacy and Lung Disease
Stress and Relaxation
Smoking Cessation
Emotional Support
Nutritional Assessment
Faculty with clinical and/or research specialty in Pulmonary Rehab: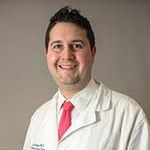 Joseph Kaserman, MD
To schedule an evaluation for pulmonary rehabilitation or to refer a patient please contact us at:
Shapiro Center
725 Albany St., Suite 9B
Boston, MA 02118
Phone 617-638-7480
Fax 617-638-7486