Pleural Disease and Advanced Bronchoscopy
The Pleural Disease service at Boston Medical Center is dedicated to the care of patients with complex diseases affecting the lining tissue of the lungs. We deal with pleural effusions due to malignancy, infections of the pleural space, and a host of other conditions including but not limited to: congestive heart failure, kidney disease, cirrhosis, and autoimmune conditions. We perform both diagnostic and therapeutic thoracentesis. We serve as the primary management team for the placement and management of most chest tubes in the hospital. In those individuals who have malignant pleural effusions (MPEs), we specialize in tunneled pleural catheter placement (i.e. Pleur-X) with or without pleurodesis depending on the clinical scenario. We work closely with the Thoracic Oncology Center, a comprehensive program that provides a wide array of clinical and research services for lung cancer and other thoracic malignancies.
The Advanced Bronchoscopy service at Boston Medical Center is dedicated to the diagnostic aspect of various lung diseases. Our physicians regularly participate in research aimed at improving options for people with lung diseases. And our experts use the latest technology to provide the best care of patients. We routinely perform conventional bronchoscopy on patients with any number of lung diseases including but not limited to: interstitial pneumonias, lung infections like tuberculosis, malignancy, sarcoidosis, and other diagnostic dilemmas. In those patients with hilar or mediastinal lymphadenopathy (enlarged lymph nodes in the lung), we use endobronchial ultrasound with transbronchial needle aspiration (EBUS-TBNA) to biopsy these lesions – our most common diagnoses being malignancy (given our accreditation by the American College of Radiology as a Lung Cancer Screening Center) and sarcoidosis (given the referral base from our Sarcoidosis Center). In patients with peripheral lung nodules, we also use the superDimension Electromagnetic Navigation System to help biopsy nodules, masses, cancers and other medical concerns within the maze of the lungs' airways.
Clinical Activities:
Chest Conference – difficult cases are presented at a conference attending by representatives from pulmonary and critical care and thoracic surgery to resolve diagnostic dilemmas and formulate appropriate treatment plans in challenging clinical cases.
Thoracic Tumor Board attended by Radiology, Thoracic Oncology, Thoracic Surgery, Pulmonary & Critical Care Medicine, Gastroenterology, and Radiation Oncology.
Pulmonary Grand Rounds – presentation and discussion of challenging management cases with a review of the data and literature to help educate trainees and faculty.
Procedures performed by the Pleural Disease and Advanced Bronchoscopy Service
Diagnostic and Therapeutic Thoracentesis
Tunneled Pleural Catheter placement
Chemical Pleurodesis
Conventional bronchoscopy
Bronchoscopy with Endobronchial Ultrasound
Electromagnetic Navigational Bronchoscopy
Faculty with clinical and/or research specialty in Pleural Disease and Advanced Bronchoscopy: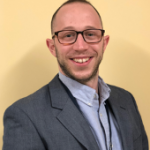 Samuel Belok, MD
For Patients:
To schedule a clinic visit or refer a patient to the Pleural Disease or Advanced Bronchoscopy clinic, please contact us at:
Call: 617.638.7480
Fax: 617.638.7486
Boston Medical Center
Pulmonary Clinic
Shapiro Building
725 Albany Street, Suite 9B
Boston, MA 02118